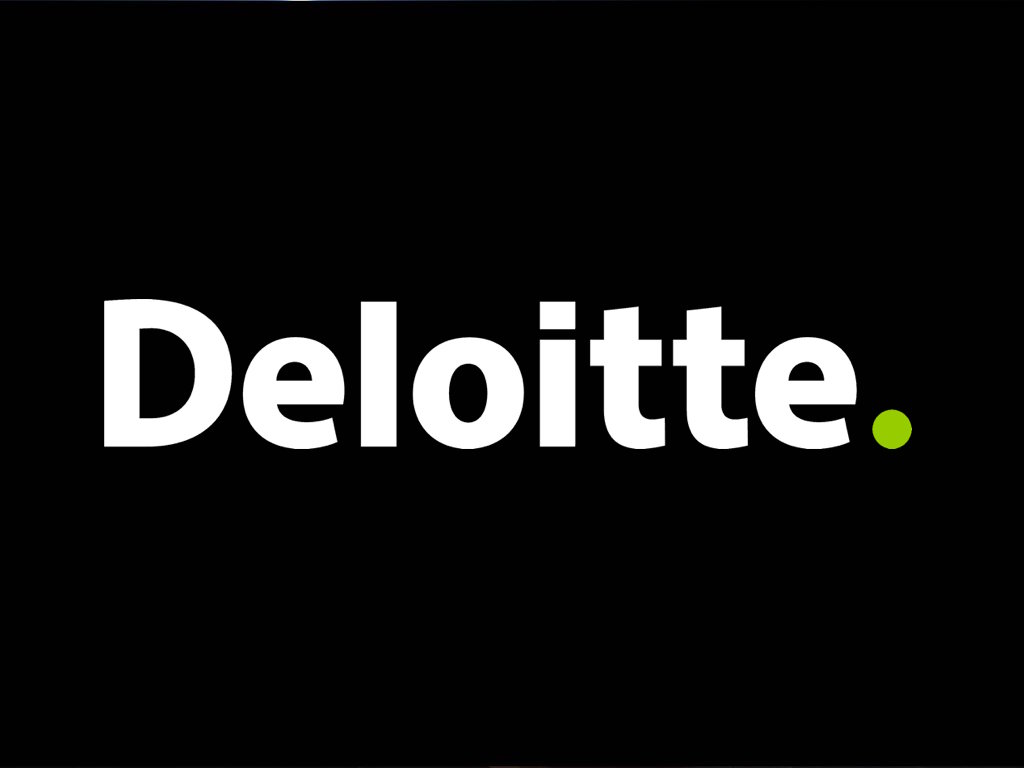 Job Information
Deloitte

Smart Manufacturing Executive Experience Facilitator (Manager) - NBI_US

in

Wichita

,

Kansas
Smart Manufacturing - Executive Experience Facilitator (Manager)
The team- New Business InnovationsWe work with clients to solve their most complex and strategic operational challenges. Our team spans the supply chain from procurement to manufacturing and all through connecting the supply to the customer. In today's world we can't do that without working together across the supply chain and using data and analytics to get our clients insights in real time, all the time. Many of our clients are trying to keep up with companies based solely on an interconnected supply chain; we modernize their supply chains using artificial intelligence, machine learning and connected products resulting in a competitive asset for the entire organization.
Deloitte and Wichita State University (WSU) have partnered to create an immersive, cutting-edge experience center at The Smart Factory @ Wichita. The innovative space will be designed for customized, interactive client experiences, and will be furnished with advanced Supply Chain, Manufacturing, and Industry 4.0 Technologies - the application of physical and digital technologies from startups and leading manufacturing hardware and software solution providers, in pursuit of enhanced performance and value. The Smart Factory at Wichita Experience team is dedicated to delivering excellent client experiences at every turn and ensuring delivery that leads to organizational change as we enter Industry 4.0.
The role
The Smart Factory @ Wichita is seeking an Experience Facilitator (Manager) to join our talented team of Experience Design and Delivery professionals. This is an exciting opportunity to work in Deloitte's #1 investment, The Smart Factory, and work with a wide array of clients to help solve unique business challenges as organizations move into Industry 4.0. You will regularly stretch your critical thinking and problem-solving skills, while networking with executive level clients, leaders from our Ecosystem partners and Deloitte leaders.
The Experience Facilitator will work closely with Experience Design Lead, Experience Designers and Experience Delivery team to facilitate all facility tour debrief and after-action sessions with our guests.
Work you'll do
Design, plan and optimize all post-tour experience delivery sessions (Debriefs, after-action reviews, workshops, roadmaps, etc.)

Conduct visitor-specific preparatory research, and engage with relevant stakeholders (internal and client) to gather information on the context, expectations, and goals of each visit, virtual or in-person

Support TSF@W experiences to help set or establish a foundation for strong, lasting client relationships that help Deloitte, and our ecosystem partners, get to the heart of what matters most to our clients / visitors.

Help position Deloitte as an informed, proactive, trusted advisor and implementor of smart factory initiatives to push towards their business goals or desired outcomes

Utilize visual documentation methods to enable co-creation and capture workshop discussion in real-time

Collaborate with client / visitor stakeholders to organize and facilitate experience activities

*This role is permanently based in Wichita, Kansas.
*Must be legally authorized to work in the United States without the need for employer sponsorship, now or at any time in the future.
Qualifications
The right candidate will excel with abilities in the following areas:
Excellent team player who values collaboration and communication and is skilled working virtually with remote resources, as well as in person with live audiences

Passion for technology and design, and strong working knowledge in production / experience design, storytelling, storyboarding, creative development, and project management.

Ability to prioritize multiple tasks simultaneously with demonstrable experience in consistently delivering high quality results

Ability to build cross-functional relationships with all levels within Deloitte and Ecosystem representatives

Expert in Microsoft Office (Word, Excel, PowerPoint)

Ability to think strategically and translate objectives and goals into actionable plans and deliverables

Ability to manage workload and meet hard deadlines and commitments with consistent and predictable follow-up

Adaptable and flexible in a fast-paced, ever changing environment

Not afraid to get your hands dirty and jump in whenever and wherever you are needed

Required:

Experience in diverse group facilitation, including groups of senior organizational leaders

10+ years work experience with a minimum of 3 years in a corporate facilitation capacity

Well-developed analytical skills - ability to synthesize group discussions into concise / concrete bullet points and help steer abstract dialogue into actionable themes; must be a diplomatic communicator and a skilled negotiator that can sell ideas/visions and influence to get top results.

Excellent presence, as well as strong writing and oral presentation skills

Bachelor's Degree

Preferred:

Familiarity with the application of manufacturing technologies and professional experience in manufacturing, technology development, and project management are highly desirable.

Advanced Degree and/or certifications in facilitation, mediation

Interest and experience with analytical methods and tools, including data visualization are desirable.

Familiarity with Smart Manufacturing technologies. For the purposes of the Deloitte Smart Factory experience, technologies may include robotics, analytics and artificial intelligence, user interface design, additive and advanced manufacturing, augmented and virtual reality and others.
#SFF
#NBI
#Product
#LI-CONS
#IND:CONS
All qualified applicants will receive consideration for employment without regard to race, color, religion, sex, sexual orientation, gender identity, national origin, age, disability or protected veteran status, or any other legally protected basis, in accordance with applicable law.
All qualified applicants will receive consideration for employment without regard to race, color, religion, sex, sexual orientation, gender identity, national origin, age, disability or protected veteran status, or any other legally protected basis, in accordance with applicable law.