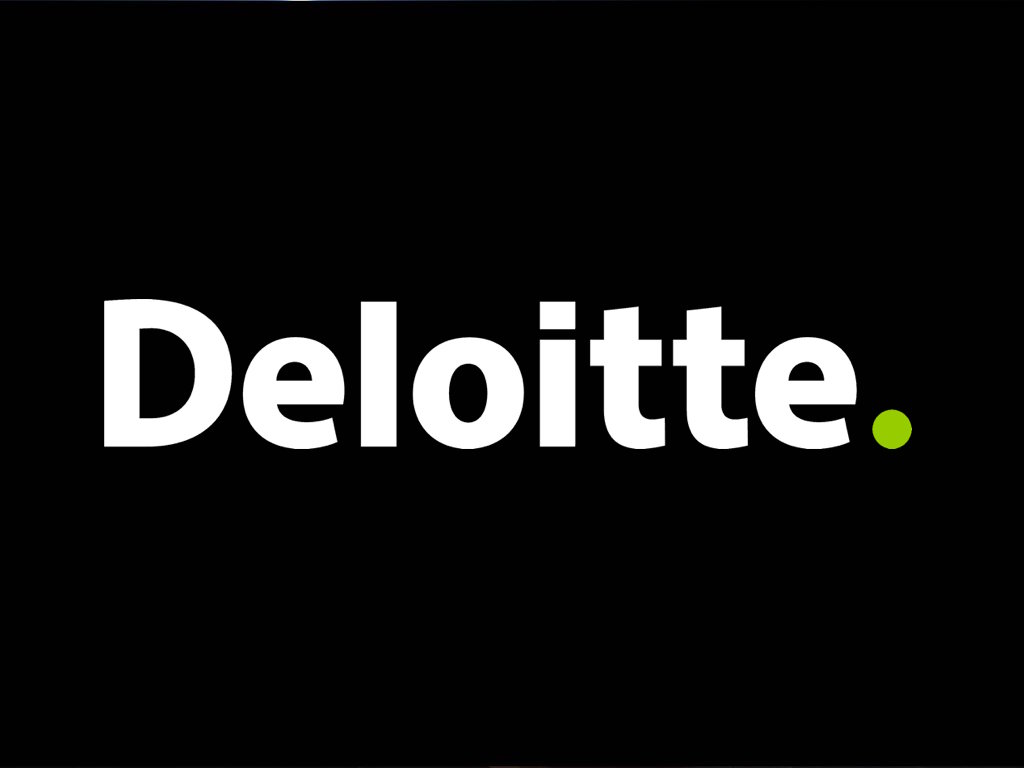 Job Information
Deloitte

Deloitte Greenhouse Innovation Manager

in

Seattle

,

Washington
Deloitte Greenhouse Innovation Manager.
The Deloitte Greenhouse is an advanced, immersive environment designed to accelerate breakthroughs. It combines behavioral methods, analytics, technology and experienced facilitation to create an experience that can bring about extraordinary results for clients. The Deloitte Greenhouse is designed as a place for cultivation of ideas, of relationships and of opportunities. In addition, innovation is on all our clients agendas and they are at varying digital maturity levels. The Deloitte Greenhouse provides a forum for innovation, thought leadership, and ground-breaking research to help companies solve the most complex challenges. The Deloitte Greenhouse serves the Firm's program clients.
We integrate a suite of unique client and internal offerings called Labs into one dynamic space. Current and future Lab Offerings range from a suite of Signature Breakthrough Experiences (each tailored to the individual client and delivery), to immersive technology showcases and demos, to custom breakthrough experiences addressing innovation, leadership, strategy, transformation, transition and alignment. We provide an environment that fosters creativity and provides a powerful experience for both external and internal teams. Clients who engage in these experiences will uncover highly relevant insights and develop more successful approaches to complex challenges.
The Deloitte Greenhouse also develops new methods and solutions using science to improve the art of business relationships such as Business Chemistry, Moments of Impact, the Breakthrough Manifesto and the Cause Effect.
Work you'll do.
This role will give the candidate a unique opportunity to identify and develop the next generation of Deloitte Greenhouse experiences, offerings and tools for the hybrid work (virtual / in person) world, working with Deloitte Greenhouse leadership and in coordination with senior Deloitte leaders e.g. Clients and Market Growth leaders, Technology leaders, function and account leaders.
The Deloitte Greenhouse aspires to maximize relationship opportunities by tapping into the best of virtual and face to face, allowing for:
The right interactions, through the right channel, at the right time

Confidence in enduring relationships, enabled by new social patterns, habits, networks and culture

Natural, enhanced interactions facilitated by tools and technologies
The role will also entail regular engagement and collaborations with external subject matter experts in the field of behavioral science, organizational psychology, technology innovation and other domains.
The ideal candidate will be a high-performing, creative, analytical, strategic, persuasive, and curious Manager with a strong bias for informed action. Ideally the Manager will have strong early stage, rapid innovation offering development skills, innovation portfolio management and project management skills, deep curiosity and a "beginner's mindset" about users, customers asking the right questions to develop the right solutions. The Manager will have an ability to work with stakeholders across the firm to understand needs and drive adoption around Deloitte Greenhouse innovations, and a passion for creating innovative, dynamic, unique experiences and solutions for our clients and account teams using design thinking and creative problem solving. A proactive and hard-working attitude will help the person excel in this role.
In this role, you will be asked to:
Innovation Project Management
Setup innovation / incubation projects (Define owners, stakeholders, budget, select contractors, define proof of concept or pilot objectives, develop flexible project plans, develop SOWs)

Manage innovation projects process from ideation to incubation to development, leveraging agile and design thinking

Collaborate with internal and external SMEs on experience / production / solution development, bringing the best of thinking and perspectives into our solutions

Demonstrate an ability to frequently re-evaluate, adjust and course correct project scope and process and recommend corrective actions to leadership as needed
Innovation Program Management
Manage screening & prioritization of Innovation / Incubation Projects and advise Deloitte Greenhouse innovation leadership on priorities (incl. defining concept, business use case, evaluating sponsorship - assessing viability, desirability, feasibility, usability and strategic fit with Deloitte Greenhouse overarching strategy)

Advise leadership in the management / allocation of projects across owners

Proactively monitor project portfolio and pipeline, raise any red flags

Support Deloitte Greenhouse leadership in the proactive communication and engagement of stakeholders around the innovation projects including Deloitte Greenhouse Growth and Transformation leadership, Executive Accelerators leaders, CMG technology leaders, and others.

Working collaboratively and consistently with U.S. team members, promoting teamwork and high-quality deliverables.

Innovation Scanning / Sensing and Research

Manage regular innovation scanning and sensing efforts, through formal and informal channels

Manage regular needs sensing i.e.:

Ongoing Sensing through existing channels (Site leaders, etc.)

Ad-Hoc Sensing (Surveys, Leader interviews)

Manage regular opportunity & risk sensing

Ongoing external sensing of ideas, hot topics

Ongoing external SME mapping

Ongoing competition monitoring

Research creative / innovative behavioral science, experiential engagement, relationship science approaches that could be leveraged across the Deloitte Greenhouse portfolio

Leverage research within Deloitte and in the world for inspiration and use research-based insights to spot opportunities for innovation within constraints
The Team
The Deloitte Greenhouse Experience team sits within Deloitte's Client Accelerators organization, which supports LCSPs and account teams in helping key client leaders, their teams, and organizations address their most pressing challenges. The Deloitte Greenhouse Manager Level team member will be responsible for supporting Deloitte Greenhouse leadership in the definition of the innovation strategy and its execution.
Qualifications
Required:
Bachelor's Degree

Minimum of 6-8 years professional experience in business serving corporate clients

Minimum 3-4 years experience in innovation project management with a track record of leading ideas from concept through to early stage product / solution development

Well - developed research and analytical skills - ability to take abstract innovation ideas and vet and test for viability and desirability using qualitative and quantitative methods and research

Candidate will demonstrate interest and experience in fields related to behavioral science and / or organizational psychology and / or experiential engagement especially as it relates to fostering effective relationship building in a work environment

Ability to engage with senior internal and external stakeholders effectively

Ideal candidate will be a self-starter, capable of working independently, proactively and operating effectively in ambiguity

Excellent presence, as well as strong writing and oral presentation skills

Mastery of Microsoft Office (e.g. PowerPoint, Excel, Word, MS Teams)

Manages risks-knowing what and when to escalate issues to leadership

Travel up to 30% (While 30% of travel is a requirement of the role, due to COVID-19, non-essential travel has been suspended until further notice).

Must be legally authorized to work in the United States without the need for employer sponsorship, now or at any time in the future
Preferred
Experience in setting up high performing, agile innovation organization structure and processes

Experience working with technical / technology teams a plus

Startup experience will be valued
All qualified applicants will receive consideration for employment without regard to race, color, religion, sex, sexual orientation, gender identity, national origin, age, disability or protected veteran status, or any other legally protected basis, in accordance with applicable law.