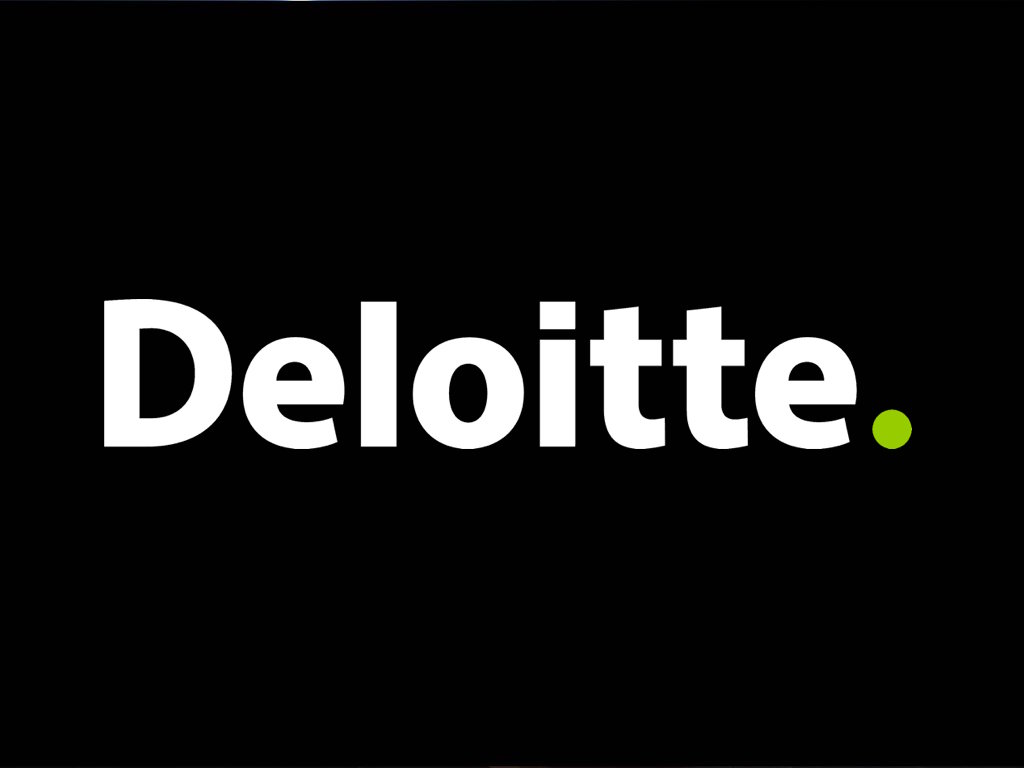 Job Information
Deloitte

Project Delivery Senior Analyst, Customer & Marketing, Human Services Transformation

in

Sacramento

,

California
Deloitte Consulting LLP seeks a Project Delivery Senior Analyst, Customer & Marketing, Human Services Transformation in Sacramento, California and various unanticipated Deloitte office locations and client sites nationally.
Work You'll Do
TRANSFORMING HOW CLIENTS DELIVER SERVICES TO CUSTOMERS. DELIVERING LARGE, COMPLEX SYSTEMS DEVELOPMENT AND TRANSFORMATION PROJECTS TO HUMAN SERVICE AGENCIES ACROSS FEDERAL, STATE, AND LOCAL GOVERNMENT AGENCIES. PARTNERING WITH CLIENTS TO TRANSFORM SERVICE DELIVERY TO THOSE MOST IN NEED. PERFORMING ASSESSMENTS OF EXISTING INFORMATION SYSTEMS, AND IDENTIFYING GAPS BETWEEN BUSINESS REQUIREMENTS AND CURRENT SYSTEM CAPABILITIES. DEFINING SYSTEMS STRATEGY, DEVELOPING SYSTEM REQUIREMENTS, PROCESSING DESIGN, PROTOTYPING, AND TESTING CUSTOM TECHNOLOGY SOLUTIONS, AND SUPPORTING SYSTEM IMPLEMENTATION. RESEARCHING USER REPORTED ISSUES, IDENTIFYING ROOT CAUSES AND RESOLUTIONS, IMPLEMENTING FIXES, AND LIAISING BETWEEN BUSINESS FUNCTIONS, END USERS, AND TECHNICAL DELIVERY TEAMS. PERFORMING CONCEPTUAL AND TECHNICAL DESIGNS, INCLUDING THE USE OF OBJECT-ORIENTED ANALYSIS AND DESIGN (OOAD) TECHNIQUES. TRACKING APPLICATION DEFECTS USING DEFECT TRACKING TOOLS, COORDINATING DEFECT RESOLUTION EFFORTS, AND DOCUMENTING RESOLUTION DETAILS. DEVELOPING BATCH JOBS AND MICROSERVICES ENTERPRISE APPLICATIONS USING SIMPLE OBJECT ACCESS PROTOCOL (SOAP), RESTFUL WEB SERVICES, JAVA, J2EE, SPRING BOOT STACK, APACHE STRUTS, AND SHELL SCRIPT. USING RABBITMQ AND IBM MQ TO HANDLE ASYNCHRONOUS AND SYNCHRONOUS MESSAGES THAT ARE PROCESSED USING BACKEND SERVICES. IMPLEMENTING CROSS-SITE SCRIPTING (XSS) TO MAKE APPLICATION RELIABLE/SECURED AND ENABLING SECURE SOCKETS LAYER (SSL) USING RSA CRYPTOSYSTEM WITH JSON WEB TOKEN (JWT) TO SECURE HYPERTEXT TRANSFER PROTOCOL (HTTP) AND HYPERTEXT TRANSFER PROTOCOL SECURE (HTTPS) COMMUNICATION BETWEEN MICROSERVICES. DEVELOPING USER INTERFACE (UI) ENTERPRISE APPLICATIONS USING ANGULAR, JAVASCRIPT, JQUERY, TYPESCRIPT, HYPERTEXT MARKUP LANGUAGE (HTML), AND CASCADING STYLE SHEETS (CSS). DEVELOPING DATABASES SCHEMAS IN STRUCTURED QUERY LANGUAGE (SQL), PL/SQL, AND NOSQL USING MONGODB AND COUCHDB. IMPLEMENTING, DESIGNING, AND ARCHITECTING MOBILE APP, ENTERPRISE MICROSERVICE PROOF OF CONCEPT (POC) AND COMPLEX APPLICATIONS USING CLOUD PLATFORMS INCLUDING AMAZON WEB SERVICES (AWS) AND AZURE TO BUILD AND DEPLOY APPLICATIONS. IMPLEMENTING AND DEVELOPING USER INTERFACE (UI) AND BACKEND SERVICES UNIT TESTING FRAMEWORK USING JASMINE, MOCHA, EASYMOCK, AND MOCKITO. USING AGILE, VERSION CONTROL (GIT AND CA AGILE CENTRAL), GRADLE, APACHE MAVEN, IBM RATIONAL CLEARCASE, IBM RATIONAL CLEARQUEST FOR CONTINUOUS INTEGRATION AND CONTINUOUS DELIVERY (CI/CD).
80% TRAVEL REQUIRED NATIONALLY.

TELECOMMUTING PERMITTED.

#LI-DNI

Requirements BACHELOR'S DEGREE OR FOREIGN EQUIVA LENT DEGREE IN BUSINESS ADMINISTRATION, ANY STEM DEGREE, OR A RELATED FIELD. ONE YEAR OF EXPERIENCE IN THE OFFERED POSITION OR A POSITION IN A RELATED OCCUPATION. MUST HAVE ONE YEAR OF EXPERIENCE WITH:

DEVELOPING BATCH JOBS AND MICROSERVICES ENTERPRISE APPLICATIONS USING SIMPLE OBJECT ACCESS PROTOCOL (SOAP), RESTFUL WEB SERVICES, JAVA, J2EE, SPRING BOOT STACK, APACHE STRUTS, AND SHELL SCRIPT;

USING RABBITMQ AND IBM MQ TO HANDLE ASYNCHRONOUS AND SYNCHRONOUS MESSAGES THAT ARE PROCESSED USING BACKEND SERVICES;

IMPLEMENTING CROSS-SITE SCRIPTING (XSS) TO MAKE APPLICATION RELIABLE/SECURED AND ENABLING SECURE SOCKETS LAYER (SSL) USING RSA CRYPTOSYSTEM WITH JSON WEB TOKEN (JWT) TO SECURE HYPERTEXT TRANSFER PROTOCOL (HTTP) AND HYPERTEXT TRANSFER PROTOCOL SECURE (HTTPS) COMMUNICATION BETWEEN MICROSERVICES;

DEVELOPING USER INTERFACE (UI) ENTERPRISE APPLICATIONS USING ANGULAR, JAVASCRIPT, JQUERY, TYPESCRIPT, HYPERTEXT MARKUP LANGUAGE (HTML), AND CASCADING STYLE SHEETS (CSS);

DEVELOPING DATABASES SCHEMAS IN STRUCTURED QUERY LANGUAGE (SQL), PL/SQL, AND NOSQL USING MONGODB AND COUCHDB;

IMPLEMEN TING, DESIGNING, AND ARCHITECTING MOBILE APP, ENTERPRISE MICROSERVICE PROOF OF CONCEPT (POC) AND COMPLEX APPLICATIONS USING CLOUD PLATFORMS INCLUDING AMAZON WEB SERVICES (AWS) AND AZURE TO BUILD AND DEPLOY APPLICATIONS;

IMPLEMENTING AND DEVELOPING USER INTERFACE (UI) AND BACKEND SERVICES UNIT TESTING FRAMEWORK USING JASMINE, MOCHA, EASYMOCK, AND MOCKITO;

USING AGILE, VERSION CONTROL (GIT AND CA AGILE CENTRAL), GRADLE, APACHE MAVEN, IBM RATIONAL CLEARCASE, IBM RATIONAL CLEARQUEST FOR CONTINUOUS INTEGRATION AND CONTINUOUS DELIVERY (CI/CD).

80% TRAVEL REQUIRED NATIONALLY.

TELECOMMUTING PERMITTED.

EOE.
How You'll Grow
At Deloitte, our professional development plan focuses on helping people at every level of their career to identify and use their strengths to do their best work every day. From entry-level employees to senior leaders, we believe there is always room to learn. We offer opportunities to help sharpen skills in addition to hands-on experience in the global, fast-changing business world. From on-the-job learning experiences to formal development programs at Deloitte University, our professionals have a variety of opportunities to continue to grow throughout their career. Explore Deloitte University, The Leadership Center.
All qualified applicants will receive consideration for employment without regard to race, color, religion, sex, sexual orientation, gender identity, national origin, age, disability or protected veteran status, or any other legally protected basis, in accordance with applicable law.