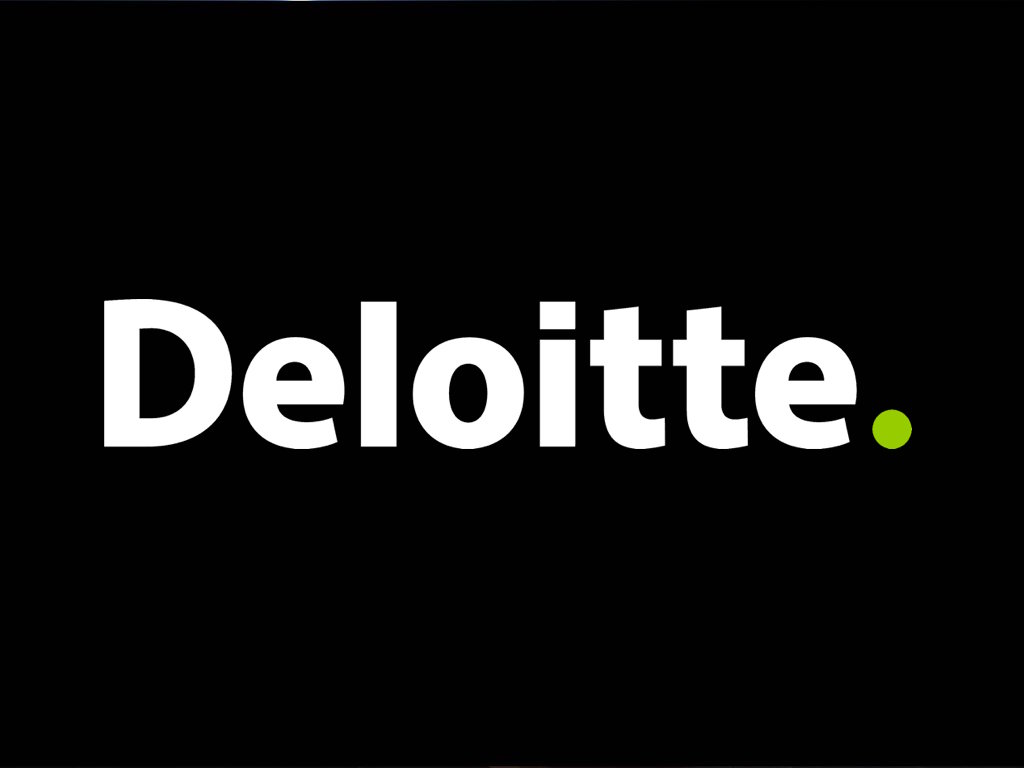 Job Information
Deloitte

Strategic Marketing Planner / Senior Manager Advisory TMT

in

Richmond

,

Virginia
Strategic Marketing Planner / Senior Manager Advisory TMT
Think a Big Four career is just spreadsheets, gray suits, and corporate profits? Look again. Deloitte's full-service Marketing Excellence organization is seeking collaborative creatives, skillful strategists, and marketing masterminds to lead our businesses in exciting new directions. If you're a marketing and communication professional who sees the world differently, finds opportunity where others don't, and keeps a pulse on the next big trends, then become our partner in growth. Together we'll discover new ways to transform out-of-the-box ideas into measurable business results for our clients and our company. If you're ready to make an impact, join our Marketing Excellence team to see how we Deloitte differently.
Deloitte Risk & Financial Advisory, the leading risk services practice, is where our Strategic Marketing Planner (SMP) candidate will focus on driving marketing that will create the impact, value and relevance of our services in the complex and evolving Technology, Media & Telecommunications Industry.
The SMP serves as a trusted marketing advisor to their business leaders and key stakeholders and is responsible for developing strategic marketing plans for best-in-class marketing as well as oversight for marketing campaign execution.
The TeamWorking with our Industry and Sector Leaders, as well as Lead Business Partners serving our most strategic clients, you will team with our internal Green Dot Agency (GDA) to provide value to the U.S. Firms by differentiating the Deloitte brand, driving Deloitte's business priorities forward, innovating new marketing solutions, and delivering distinct client experiences. The SMP develops cutting-edge marketing plan and our GDA brings creative assets and unique experiences that engage our clients. We deliver on the strategy of our businesses in the marketplace; and capture the hearts, minds, and loyalty of our clients.
What you'll do:
As an SMP, you will contribute to the growth and development of the organization in a variety of ways. Every day you'll have the opportunity to bring your superpowers. We reward team players who are driven by the why and are able to regularly anticipate, adjust, and act in light of a rapidly changing market and marketing landscape.
ResponsibilitiesDirect high quality, innovative and integrated marketing. Work closely with the Clients and Industry Marketing Lead, Risk & Financial Advisory (Advisory) Technology, Media & Telecommunications Industry and Sectors Leaders/stakeholders, and Deloitte Clients and Markets Growth Industry Senior SMP(s) to develop marketing strategies and direct the campaigns that deliver value at the intersection of Industry and Offering priorities.
Develop bold marketing strategies with measurable results and enthusiastic support of sponsoring PPMDs; direct flawless execution through coordination of key resources

Create strategic briefs (business cases) that can be executed by the Green Dot Agency

Articulate clear, compelling value propositions with subject matter experts and innovate how content (POVs, surveys, etc.) and events are developed and where each are communicated to increase engagement with clients
Get closer to our TMT clients. Connect directly with Advisory's TMT Lead Business Partners with ongoing engagement to drive marketing content to our Advantaged Client Portfolio of accounts. Curate insights from their input to drive marketing that moves the needle for relationships, revenue and reputation. Over time expand and scale connections at the Account Teams to get closer to our client.
Partner with the Deloitte ecosystem to drive more value (Spark, Labs, Innovation, global)

Measure the impact of marketing, monitoring metrics that matter and creating KPIs with senior stakeholders to inform future campaign tactics, with the help of the Green Dot Agency
Collaborate with TMT Industry to bring Advisory's value. With Deloitte Clients and Markets Growth teams and stakeholders and Advisory's Offerings SMPs, drive Advisory's value, position, and differentiation in firm-wide TMT campaigns.
Measure impact and monitor resources. Ensure proper prioritization and utilization of appropriate resources with Account Management, who will oversee campaign activities execution
Plan and manage marketing budgets for campaigns in conjunction with Advisory Clients and Industry Marketing Lead, Advisory's Marketing Operations Lead, and Account Management

Seek efficiencies in how the work is done and manage GDA time and energies to achieve highest and best use and create transformative outcomes.
Qualifications
Bachelor's degree required

10-15 years of experience

Effectively manages projects by developing work plans, obtaining approvals, estimating and tracking resource requirements, and communicating with stakeholders

Advises and influences stakeholders at all levels of the business to achieve strategic objectives

Proactively monitors the progress of multiple projects by tracking activities, spend and outcomes

Demonstrates strong analytical and problem-solving skills

Clearly communicates and presents complex information to various stakeholder groups

Prior experience working on a virtual team within a highly matrixed organization, preferably for a global corporation or professional services firm

Collaborates with colleagues on and across teams, both virtually and in person

Skilled at gaining consensus when differing viewpoints are presented

Demonstrates leadership, maturity, and accountability through extra-curricular and community activities

Demonstrates excellent written and verbal communication skills

Exhibits a high level of professionalism with a strong executive presence

Proactively builds and strengthens relationships with key stakeholders across the organization

Skilled at negotiating, with the ability to solve complex problems and demonstrate agility

Provides strategic and tactical counsel that helps achieve clients' business goals

Collaborates and builds relationships with multiple business teams to meet shared objectives

Proficient in Microsoft Outlook and Word

Proficient in Microsoft Excel and Powerpoint

Understands marketing fundamentals with a focus on strategy/trends and execution in the B2B arena

Develops integrated marketing campaigns that leverage data and analytics to inform strategies and measure success

Leverages design thinking, and other modern problem-solving tools, to develop innovative marketing solutions

Consistently delivers marketing program execution with high-quality results

Ability to travel 10%, on average, based on the work you do and the clients and industries/sectors you serve

Limited immigration sponsorship may be available.
Requirements
Demonstrates strong communication and leadership skills in a highly matrixed, global environment

Proven experience managing "up" and collaborating with cross-functional teams

Identifies and/or follows leading practices to assess resources and budget for client projects and initiatives

Develops and manages project budgets

Provides creative ideas and input to enhance communication programs

Successfully teams with media leads that execute media plans with a focus on managing relationships with the media and influencers, developing press releases and coordinating crisis communications

Leverages data and industry trends to identify strategic goals and objectives

Experience with marketing automation and CRM tools, preferably Eloqua or Salesforce

Understands tactics involved in multi-channel digital marketing campaigns (paid social, display, mobile, ppc) to reach, audience targeting and how they can be used to drive business results

Oversees and advises in the creative process to produce high-quality, original content

Experience using statistical and data visualization tools such as Tableau

Knowledge of advanced analytical techniques and tools (e.g. multi-factor attribution, collaborative filtering)

Experience using statistical and data visualization tools such as Adobe Analytics

Access Workfront to enhance collaboration, manage assets and maintain visibility of project workflows
EA-_ExpHire
EACMGExpHire
ExperiencedMERoles
All qualified applicants will receive consideration for employment without regard to race, color, religion, sex, sexual orientation, gender identity, national origin, age, disability or protected veteran status, or any other legally protected basis, in accordance with applicable law.