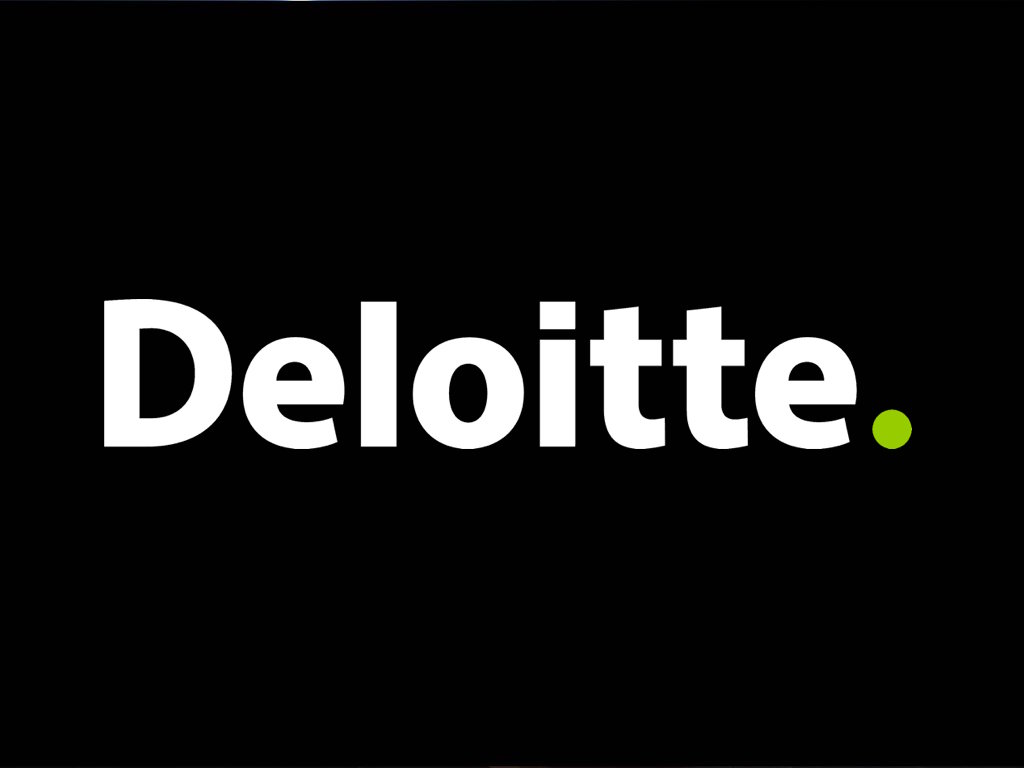 Job Information
Deloitte

Deloitte Risk & Financial Advisory Intern - Analytics (Summer 2023)

in

Minneapolis

,

Minnesota
Deloitte Risk & Financial Advisory Intern - Analytics
What does trust mean to you? At Deloitte Risk & Financial Advisory, we believe trust is a foundational element of relationships: between workers and their employers; businesses and their customers; shareholders and their corporations; the business ecosystem and society at large. This begs many questions: How is trust built? How is it measured? How can we best react when trust is lost, and avoid losing trust in the first place?
We invite you to join us as we work to build a more trustworthy tomorrow. As an Analytics Intern, you will leverage your technology and data analytics skillsets to assist our clients as they tackle key business issues that relate to trust. You'll be involved in developing data analysis plans, innovative analytics strategies, developing and assessing organizations' analytics models, and designing and implementing a variety of solutions. By analyzing risk through data and technology, you'll deliver true impact by building a more reliable world.
Work you'll do
Deloitte Risk & Financial Advisory Analytics professionals are skilled at providing advice and recommendations to clients in addition to developing and deploying leading technology and analytics-enabled solutions to solve their most pressing business challenges as it relates to risk and trust. Sample Intern responsibilities may include:
DEVELOPING ANALYTICS SOLUTIONS
Designing, building, and testing quantitative and AI/ML-based models across a broad range of business areas, for example: ESG, digital assets, blockchain, and predicting when risk events (such as fraud) have occurred and the associated organizational impact

Defining and calculating key operations and data risk indicator metrics to help organizations monitor the health and resiliency of their business and data.

Performing data-driven tests and reconciliations to evaluate compliance with regulatory and financial reporting requirements.

Delivering actionable insights through the use of data visualization and operational efficiency through the use of intelligent automation.
ASSESSING CLIENT'S DATA & ANALYTICS CAPABILITY AND PROVIDING STRATEGIC ADVICE & RECOMMENDATIONS
Helping businesses understand their business and data requirements and developing data sourcing and architecture strategies to fulfill those requirements.

Assessing client's current state regarding their data infrastructure and use of digital technologies (such as analytics); and providing strategic advice and recommendations on how to scale and deliver increased impact with optimal design, architecture, and governance while mitigating data risks.

Evaluating the client's use of analytical models; providing advice and recommendations on topics such as improving model efficacy, enhancing model governance, and assessing compliance with leading practices and regulatory standards (e.g. model bias and explainability following Deloitte's Trustworthy AI™ framework).
Regardless of project type, your work may require:
Proficiency in scripting languages and data visualization platforms

Proficiency in verbal and written communication skills essential to interacting with clients and teams

Ability to work independently and manage multiple projects/assignments/ responsibilities in a fast-paced environment

Understanding of the data lifecycle and solutions development lifecycle in order help our clients understand their data and develop actionable solutions to manage it

Ability to work with and managing data sets, including extraction and merges from source systems, transformation, and providing preliminary descriptive analytics

Problem solving and critical thinking skills

Ability to quickly and concisely research and collect data from unique places

Ability to synthesize data and convey information in a meaningful way

Ability to collaborate and communicate across Deloitte team members and client stakeholders

Ability to identify, learn, understand, and implement new analytics concepts and data management frameworks

Ability to manage own personal and professional development; seek opportunities for professional growth and expansion of consulting skills and experience
The team
Data can often hold the key to future growth opportunities for many complex organizations. Deloitte Risk & Financial Advisory helps organizations navigate a variety of risks to lead in the marketplace and disrupt through innovation. The insights of our professionals, combined with our specialized products and services, help clients learn how to embrace complexity and leverage their position of strength to accelerate performance. Our Analytics professionals make extensive use of data, statistical and quantitative analysis, rules-based methods, and explanatory and predictive modeling to bring insights to client issues in the financial, regulatory, forensic and transaction domains. What's more, they are able to deploy their skillsets to help empower our clients across a variety of industries and business functions. Learn more about our team at Deloitte.
Qualifications
Required:
Pursuing a Bachelor or Master's degree in one or more of the following majors with relevant analytics or data management focused coursework desired:

Technology: Data Analytics, Computer Science, Management Information Systems

Business: Economics, Econometrics, Quantitative Finance, Finance, Accounting, Business Analytics

Math/Engineering: Industrial Engineering, Computer Engineering, Financial Engineering, Mathematics, Statistics, Actuarial Mathematics

Ability to travel up to 50%, on average, based on the work you do and the clients and industries/sectors you serve

Must be legally authorized to work in the United States without the need for employer sponsorship, now or at any time in the future
Preferred:
Strong academic track record (GPA of 3.2 or above)

Relevant work experience or work experience in a professional environment (e.g. internships, summer positions, school jobs)

Familiarity with a variety of analytics tools and programming languages such as, but not limited to:

Foundational capabilities:

Scripting languages: SQL, Python, HTML, VBA, SAS, R

Data Visualization Tools: Tableau, Power Bi, QlikView

Data Management: Microsoft SQL Server, Oracle, Mongo Db

Experience in one of the following specializations:

Advanced analytics specialists:

Predictive analytics & data mining

Machine learning & cognitive

Big Data Tools: Hadoop, Hive, Pig, Impala, Mahout

Financial Tools (e.g. NumeriX, Bloomberg, FinCad, Monte Carlo simulation tools)

Reporting specialists:

Business Objects, Reporting Services

Advanced visualization design capabilities

App development specialists:

HTML, Java, JavaScript, etc.

Cloud knowledge and capabilities

AWS

Azure

Google

Oracle

IBM

Plans to achieve a professional certification that will accelerate your ability to deliver impact to our clients
Recruiting tips
From developing a stand out resume to putting your best foot forward in the interview, we want you to feel prepared and confident as you explore opportunities at Deloitte. Check out recruiting tips from Deloitte recruiters .
Our people and culture
Our inclusive culture empowers our people to be who they are, contribute their unique perspectives, and make a difference individually and collectively. It makes Deloitte one of the most rewarding places to work. But don't take our word for it: Be inspired by the stories of our people .
Professional development
From interns to senior leaders, we believe there's always room to learn. We offer opportunities to build new skills, take on leadership opportunities and connect and grow through mentorship. From on-the-job learning experiences to formal development programs, our professionals have a variety of opportunities to continue to grow throughout their career. Learn more about our commitment to developing our people .
Thank you for your inquiry. Historically, Interns in Risk & Financial Advisory make between $38.46 and $40.87 per hour. It's important to recognize that the actual amount varies based on a number of variables that are factored in such as qualifications, experience and performance. We monitor the market and adjust ranges on a regular basis and as a result they are subject to change.
As used in this document, "Deloitte Risk & Financial Advisory" means Deloitte & Touche LLP, which provides audit, assurance, and risk and financial advisory services; Deloitte Financial Advisory Services LLP, which provides forensic, dispute, and other consulting services; and its affiliate, Deloitte Transactions and Business Analytics LLP, which provides a wide range of advisory and analytics services. These entities are separate subsidiaries of Deloitte LLP. Please see www.deloitte.com/us/about for a detailed description of our legal structure. Certain services may not be available to attest clients under the rules and regulations of public accounting.
All qualified applicants will receive consideration for employment without regard to race, color, religion, sex, sexual orientation, gender identity, national origin, age, disability or protected veteran status, or any other legally protected basis, in accordance with applicable law.
About Deloitte Risk & Financial Advisory
Our Deloitte Risk & Financial Advisory practice helps organizations effectively navigate business risks and opportunities-from strategic, reputation, and financial risks to operational, cyber, and regulatory risks-to gain competitive advantage. We apply our experience in ongoing business operations and corporate lifecycle events to help clients become stronger and more resilient. Our market-leading teams help clients embrace complexity to accelerate performance, disrupt through innovation, and lead in their industries.
All qualified applicants will receive consideration for employment without regard to race, color, religion, sex, sexual orientation, gender identity, national origin, age, disability or protected veteran status, or any other legally protected basis, in accordance with applicable law.