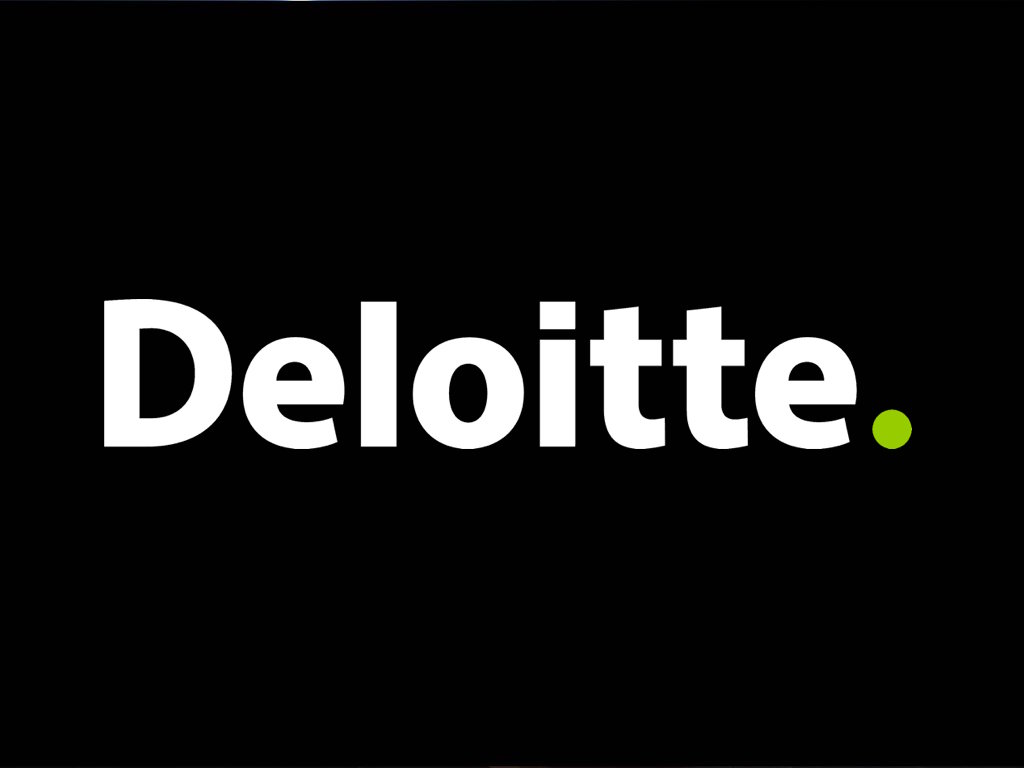 Job Information
Deloitte

Research Manager – Cross-Industry, Technology Emphasis, Center for Integrated Research – US Research & Insights, Deloitte Services LP

in

Milwaukee

,

Wisconsin
Research Manager Cross-Industry, TechnologyEmphasis, Center for Integrated Research US Research & Insights, DeloitteServices LP
Generating and communicating distinctive, valuable points of view on topics of interest, importance,and relevance to our clients builds Deloitte s eminence in the marketplace, amajor contributor to the firm s competitive position and brand profile. Deloitte sCenter for Integrated Research is a key component of the firm s thoughtleadership strategy, serving to bring consistent, in-depth perspectives oncross-sector issues that are of high relevance to the firm s clients. This focus allows Deloitte to be moreeffective in shaping and defining the conversations that matter. By developing signature content, we enableDeloitte to speak with one voice, and help pave the way for new practices andcapabilities within the firm.
Center for Integrated Researchperspectives on relevant topics are effective when they:
Align with ourstrategic priorities, where we can take ownership, make an impact, and deliverservice capabilities;

Apply to multipleDeloitte businesses (e.g., consulting and attest services), sectors (e.g.,healthcare and technology), or functions (e.g., CFO, CIO);

Providedeeply-researched, fact-based proprietary insights that establish Deloitte andits people as eminent experts within a specific topic or strategic area;

Lead to meaningfulconversations with clients and prospects, build relationships, and supportexternal marketing to establish Deloitte s brand;

Galvanize ourtalent;

Offer a uniquepoint of view;

Establish expertisethat enables Deloitte to build new capabilities and establish new marketofferings for clients;

Provide a platformfor a differentiated and branded perspective that supports our overall marketpositioning;

Remain relevant formultiple yearsExamples of work that has been done atDeloitte under the auspices of the Center for Integrated Research include:

Recent themed Deloitte Review issues and courses:

Deloitte Review, Issue #22: Industry 4.0:Are you ready?( link )

Deloitte Review, Issue #21: Navigating the Future of Work ( link at https://www2.deloitte.com/insights/us/en/deloitte-review/issue-21.html )

Following the Digital Thread video series ( link at https://sloanreview.mit.edu/tag/following-the-digital-thread/ )

Center forIntegrated Research-sponsored Deloitte Insights collections

Industry 4.0 ( link )

Future of Work ( link )

Future of Mobility ( link )

BehavioralEconomics and Management ( link ) Position : The focus of this search is on the identification of afuture research leader to focus on themes related to the Center for IntegratedResearch collections as well as topics touching on technology and itsapplication/implementation in pursuit of business value. Relevant topics may include specifictechnologies, such as blockchain, cloud, AI, digital reality, IoT, and others,along with more overarching constructs such as Industry 4.0 and the Future ofMobility. The Center forIntegrated Research is comprised of researchers who support and conductthe design, research, production, and deployment of foundational perspectivesand other thought leadership materials across multiple campaigns that drive tothe heart of Deloitte s prioritized issues to own and positions the firm as athought leader in the marketplace. Each subject matter specialist may also help to shape theresearch agenda by serving as a series editor for one or more topics,overseeing the thought leadership created by experts within the practice. Inthis role, they assist with topic selection, thought leadership development,and work closely with author teams to develop research that both builds on the existingbody of work and adheres to Deloitte s rigorous quality standards. In addition to working with experts in the practice,researchers within the Center for Integrated Research workclosely with each other and with other research centers to collaborate acrosstopics for more coordinated research and insights. The position provides opportunities to:

Develop signature perspectives onCenter for Integrated Research-related topics;

Personally produceand deploy thought leadership content through the design and execution ofworld-class research;

Support teammembers and other thought leaders in Deloitte in the design and execution oftheir initiatives;

Work with internal researchersand thought leaders to align Center for Integrated Research-related efforts,and to cultivate relationships with interested practitioners;

Deliver internaland external presentations, live and via webcasts, on Center for IntegratedResearch-related topics;

Create anaccessible way for readers to understand often highly-technical or abstract topics;

Serve as a connectionpoint to external audiences on these topics;

Cultivaterelationships with external researchers and thought leaders;

Gain externalawareness of and recognition for our signature perspectives; influence mediaand analysts; and

Gather and curatecurrent and future work. Qualifications andWork Experience

At least 7 years professional experience in an appliedresearch and/or writing role

Preferred experience in one or more technology domains(e.g., blockchain, cloud, AI);

Demonstrated abilityto direct and perform rigorous primary and secondary research;

Executive-levelverbal and written communication skills;

Strong editorialskills;

Experience workingindependently and as part of a virtual team;

Comfort withsucceeding by making others successful;

Excellentnetworking skills;

Ability to interactwith multiple stakeholders and forge consensus;

Passion forresearch and writing;

Coachingcapabilities, particularly around the research and writing process;

Strong projectmanagement skills and an excellent attention to detail;

Ability to managemultiple projects and tight deadlines;

Graduate degree(MBA or PhD) preferred; and

Location flexible,with the following cities preferred:NewYork, Philadelphia, Chicago, Atlanta, Boston, San Francisco, or Milwaukee. To apply Apply with a letter explaining why you are interested inthis role and expanding upon your qualifications.Please include a full CV and two writingsamples, ideally sole- or first-authored.One sample should be shorter (i.e.,<1000 words) and one longer(i.e., >2000 words).
How you ll grow
At Deloitte, our professional development plan focuses on helping peopleat every level of their career to identify and use their strengths to do theirbest work every day. From entry-level employees to senior leaders, we believethere s always room to learn. We offer opportunities to help sharpen skills inaddition to hands-on experience in the global, fast-changing business world.From on-the-job learning experiences to formal development programs, ourprofessionals have a variety of opportunities to continue to grow throughouttheir career.
Benefits
At Deloitte, we know that great people make a great organization. Wevalue our people and offer employees a broad range of benefits. Learn moreabout what working at Deloitte can mean for you.
Deloitte sculture
Our positive and supportive culture encourages ourpeople to do their best work every day. We celebrate individuals by recognizingtheir uniqueness and offering them the flexibility to make daily choices thatcan help them to be healthy, centered, confident, and aware. We offerwell-being programs and are continuously looking for new ways to maintain aculture where our people excel and lead healthy, happy lives. Learn more aboutLife at Deloitte.
Corporatecitizenship
Deloitte is led by a purpose: to make an impact thatmatters. This purpose defines who we are and extends to relationships with ourclients, our people and our communities. We believe that business has the powerto inspire and transform. We focus on education, giving, skill-based volunteerism,and leadership to help drive positive social impact in our communities. Learnmore about Deloitte s impact on the world.
Recruitertips
We want job seekers exploring opportunities atDeloitte to feel prepared and confident. To help you with your interview, wesuggest that you do your research: know some background about the organizationand the business area you re applying to. Check out recruiting tips fromDeloitte professionals.
As used in this posting, Deloitte means DeloitteServices LP, a subsidiary of Deloitte LLP. Please see www.deloitte.com/us/aboutfor a detailed description of the legal structure of Deloitte LLP and itssubsidiaries.
All qualified applicants will receive considerationfor employment without regard to race, color, religion, sex, sexualorientation, gender identity, national origin, age, disability or protectedveteran status, or any other legally protected basis, in accordance withapplicable law.
Category: Communications and Public Relations
About Deloitte
As used in this document, Deloitte means Deloitte LLP and its subsidiaries. Please see www.deloitte.com/us/about for a detailed description of the legal structure of Deloitte LLP and its subsidiaries. All qualified applicants will receive consideration for employment without regard to race, color, religion, sex, sexual orientation, gender identity, national origin, age, disability or protected veteran status, or any other legally protected basis, in accordance with applicable law.