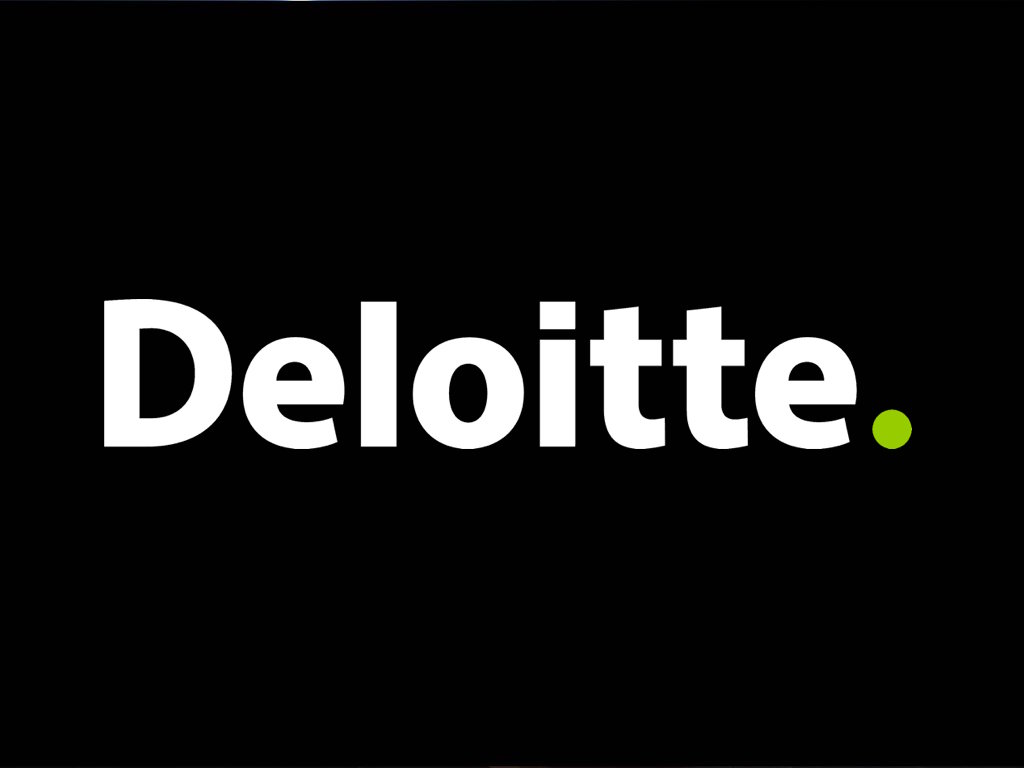 Job Information
Deloitte

Audit-Transformation-Data Science Manager

in

Midland

,

Michigan
Data Science Manager
Do you have a passion for artificial intelligence, machine learning, and data analysis? Do you yearn do have the impact of your work recognized and valued by more than just your development team? If yes, we have just the role for you.
In Deloitte's Audit and Assurance business, we make businesses and markets better. An audit is more than an obligation; it is an opportunity to see further and deeper into businesses. In our role as independent auditors, we enhance trust in the companies we audit, helping a multitrillion dollar capital markets system function with greater confidence. As we aspire to the very highest standards of audit quality, we deliver deeper insights that can help clients become more effective organizations.
You will be joining our collaborative Data Science team which leverages the most advanced technologies in machine learning and artificial intelligence to achieve the Deloitte Audit and Assurance vision of an AI-enabled audit. Some of our current projects focus on generative AI, prompt engineering, LLMs, anomaly detection, clustering, and knowledge graphs.
Recruiting for this role ends on Friday, December 15.
The work you'll do:
As a Data Science Manager, you will lead the technical aspects of our Data Science projects and the development of AI and ML solutions. You will collaborate closely with subject matter experts to develop use case requirements and bring solutions to production. You will manage Data Scientists, Junior Data Scientists, and developers to complete the Data Science objectives that are required to fully develop and deploy production-level ML solutions. This includes performing or guiding research in an independent fashion and interacting closely with key stakeholders with varying levels of machine learning experience.
Specifically, you will be expected to:
Lead the application of rigorous data science within your workstream, managing and supervising junior resources through the entire data science development and deployment lifecycle.

Collaborate with subject matter experts to obtain a deep understanding of the underlying business problem, and to define and refine the corresponding technical solution

Co-lead the planning and strategy of current and prospective projects with subject matter experts, and effectively prioritize goals and objectives

Stay up to date with the latest trends, techniques, and advancements in data science and identify opportunities for their application

Actively mentor Data Scientists and Junior Data Scientists on good software practices

Architect ML pipelines and actively contribute high-quality, production-ready code (readable, well-tested, with well-designed APIs)

The team
Our culture is collaborative and encourages team members to take initiative and seek on-the-job learning opportunities. Our audit support professionals are committed to excellence and to enhancing the trust of the investing public and capital markets. Quality is our top priority, and by focusing on innovation, we continue to raise the bar of quality and deliver greater value to our clients. Learn more about Deloitte Audit.
Qualifications Required:
Master's degree in a quantitative field (computer science, engineering, mathematics, physics, machine learning, statistics)

6+ years of industry experience leading the design, development, and deployment of machine learning models

Experience being the technical lead for multiple project teams simultaneously

Expert understanding of the state of the art of two or more fields in artificial intelligence; NLP and generative AI, probabilistic graphical models, time-series analysis, weak supervised learning, etc.

Understanding of LLMs and prompt engineering

Previous experience mentoring, training, and developing junior members of the team; experience in employee performance reviews

Expert understanding of Python and other common languages

Deep understanding of machine learning model development life cycles

Extensive experience using common machine learning and deep learning frameworks such as TensorFlow, PyTorch, OpenAI, and LangChain

Extensive experience with at least one cloud-based ecosystem (Azure, GCP, AWS)

Experience in an Agile working environment and at least one related project management tool (Azure DevOps, Jira, etc.)

Demonstrated ability to write high-quality, production-ready code (readable, well-tested, well-documented, with well-designed APIs)

Demonstrated ability to develop novel machine learning methods that go beyond putting together existing open-source code, and to apply problem-solving skills to complex issues

Solid understanding of Docker, Jenkins, Kubernetes, and other DevOps tools

Excellent written and verbal communication skills

Ability to travel up to 25%, on average, based on the work you do

Limited immigration sponsorship may be available

Preferred:

PhD in a quantitative field (computer science, engineering, mathematics, physics, machine learning, statistics)

Prior scientific publication history. Outstanding academic track record as evidenced by top tier publications

Strong competency for additional coding languages (R, etc.)

Proficiency in utilizing prompt engineering techniques to effectively guide the generation process and obtain desired outputs from language models

Knowledge of finetuning techniques for language models, including methods to adapt and customize pretrained models for specific generative tasks, such as text generation, summarization, or dialogue systems

Strong project management and delivery experience, including budget oversight and staffing of project teams including time management

Extensive experience with Microsoft Azure, including certification in machine learning

Experience with machine learning pipelines (Azure ML)

Experience with ML Ops and related governance processes, particularly within a regulated industry

Strong presentation skills using Microsoft Office suite (Visio, PowerPoint, etc.)

Understanding of the capital markets, and the role public accounting firms play

The wage range for this role takes into account the wide range of factors that are considered in making compensation decisions including but not limited to skill sets; experience and training; licensure and certifications; and other business and organizational needs. The disclosed range estimate has not been adjusted for the applicable geographic differential associated with the location at which the position may be filled. At Deloitte, it is not typical for an individual to be hired at or near the top of the range for their role and compensation decisions are dependent on the facts and circumstances of each case. A reasonable estimate of the current range is $113100 to $232,300.
You may also be eligible to participate in a discretionary annual incentive program, subject to the rules governing the program, whereby an award, if any, depends on various factors, including, without limitation, individual and organizational performance.
All qualified applicants will receive consideration for employment without regard to race, color, religion, sex, sexual orientation, gender identity, national origin, age, disability or protected veteran status, or any other legally protected basis, in accordance with applicable law.