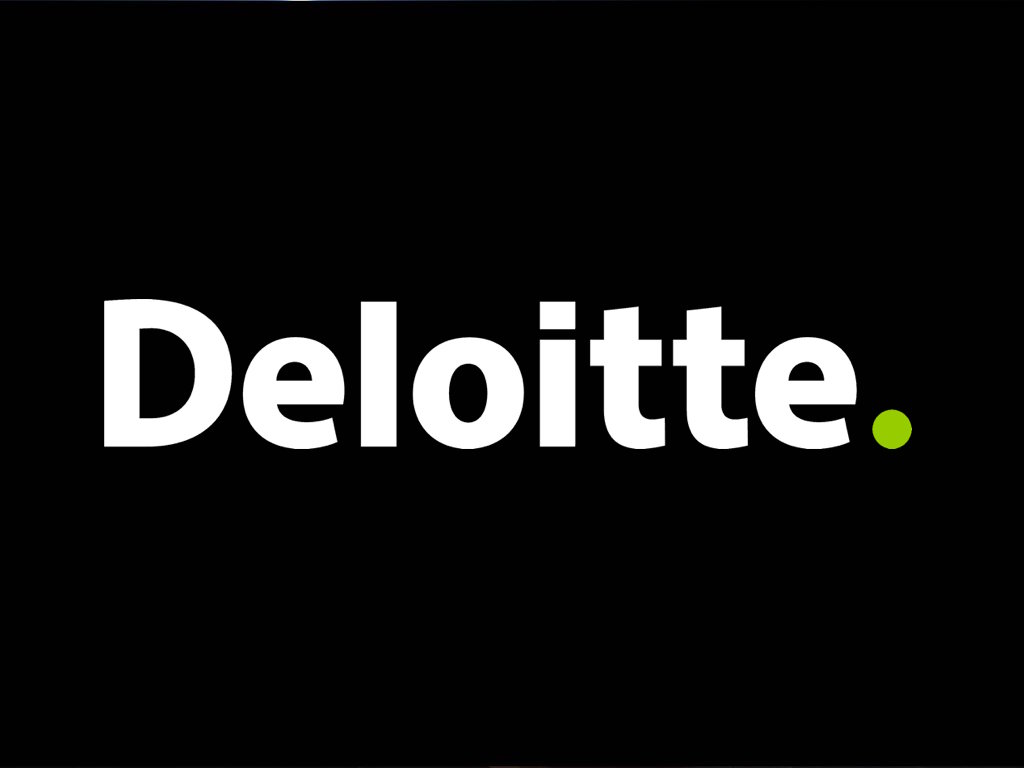 Job Information
Deloitte

UI/UX Designer

in

Lake Mary

,

Florida
Are you an experienced, passionate pioneer in technology - a solutions builder, a roll-up-your-sleeves technologist who wants a daily collaborative environment, think-tank feel and share new ideas with your colleagues - without the extensive demands of travel? If so, consider an opportunity with our US Delivery Center - we are breaking the mold of a typical Delivery Center.
Our US Delivery Centers have been growing since 2014 with significant, continued growth on the horizon. Interested? Read more about our opportunity below ...
You are a creative doer who translates complex concepts into appropriate visualizations that improve human comprehension of content across print and digital mediums.
You desire to improve both the lives of the public, and public servants, and in so doing, deliver on a promise of social good.
Deloitte Government and Public Services practice applies creativity, business acumen, and advanced technology to transform how federal, state, and local government keep people safe, healthy, and engaged in acts of citizenship.
Together, your intellect, passion, and craft, in concert with our premier, interdisciplinary group of consultants, data scientists, and designers can make a lasting, human-centered impact on government.
As a UI/UX Designer you will fulfill three main responsibilities:
Objective 01: Support requirements definition of visualizations in relationship to human needs, and UX delivery

Objective 02: Develop standards for data visualizations and infographics

Objective 03: Work collaboratively with consultants, engineers, and other designers to grow into an independent designer capable of delivering on projects with minimal supervision

Work you'll do:

Integrate the needs of people, with organizational value and technological feasibility to create effective, useful experiences that enable mission value

Leverage best practices in human-centered design, design thinking, and user interface design to facilitate definition of User Experience (UX) requirements with mission stakeholders and end-users

Through this process, iteratively produce and assess prototypes that range from paper mockups to clickthrough demonstrations, resulting in production environment hardened user interface assets and supporting documents for implementation

Ø Apply best practices and your personal sense of aesthetics to visual communication products to meet objectives of design briefs

Ø Perform project tasks independently

Ø Participate in the development of client deliverable content

Ø Review deliverables for accuracy and quality

Ø Manage your own professional development, seeking opportunities for expansion of consulting skills and experiences

Ø Practice human-centered design (HCD) process and methods to deliver design from early-stage concepts through go-to-market launch

Ø Collaborate with product managers, designers, engineers, developers, and clients to identify the best experience that meets human, business, and technical needs

Responsibilities:
• Technical iteration on the design, development, documentation, testing, and deployment of data driven platform including both front-end UI and backend service customizations.
• Working with product or project teams through the Software website development lifecycle to launch.
• Designing user-based interactions through effective front-end architecture.
• Develop cross platform applications to ensure functionality across multiple channels.
• Analyzing application metrics and performance for consumers.
• Ensuring company mandate is effectively addressed in technical and developmental aspects.
• Troubleshooting issues and problem solving as necessary.
• Keeping current with industry trends and developments that can be applied to company needs.
The Team
From our centers, we work with Deloitte consultants to design, develop and build solutions to help clients reimagine, reshape and rewire the competitive fabric of entire industries. Our centers house a multitude of specialists, ranging from systems designers, architects and integrators, to creative digital experts, to cyber risk and human capital professionals. All work together on diverse projects from advanced preconfigured solutions and methodologies, to brand-building and campaign management. We are a unique blend of skills and experiences, yet we underline the value of each individual, providing customized career paths, fostering innovation and knowledge development with a focus on quality. The US Delivery Center supports a collaborative team culture where we work and live close to home with limited travel.
Qualifications Required
• Bachelor's degree in Design, HCI or related field and up to 4 years of practice
• 3 + years experience demonstrating Portfolio expertise and aesthetic point of view related to visual communications design
• Solid UX skills, with the ability to iterate through conceptual ideas and effectively communicate using sketches, storyboards, wireframes, user flows, interactive prototypes, and data visualization
• Proficiency with general computing applications and specialized design tools ranging from Microsoft Suite through Adobe CC, Figma, Sketch, etc.
• Proven ability to effectively prioritize workload and meet deadlines
• Ability to organize and self-direct to get things done
• Effective verbal and written communication skills
• Ability to transform static compositions into interactive prototypes utilizing one or more of the following tools: Sketch, Figma, Adobe XD, etc.
• Familiarity with back-end development processes and proven experience collaborating with development teams to actualize design solutions
• Great interpersonal and communication skills
• T ravel up to 20% (While 20% of travel is a requirement of the role, due to COVID-19, non-essential travel has been suspended until further notice).
• Must live a commutable distance to one of the following cities; or be willing to relocate to one of the following USDC locations: Gilbert, AZ and Lake Mary, FL
• Must be able to obtain a government public trust or secret clearance or higher
• Limited immigration sponsorship may be available
Preferred
• Experience producing UX for decision systems and data-oriented experiences
• Demonstrated working knowledge of data fundamentals and infographics
• Ability to embed static compositions with animation utilizing one or more of the following: FRAMER.js, Principle and Adobe After Effects
• Cross - platform mobile/web development experience (iOS, Android, Windows, Phone, webOS and Bootstrap
• Cursory experience with front-end prototyping languages, including, but not limited to HTML, CSS, JS
• Strong problem solving and troubleshooting skills with experience exercising mature judgement
• Proficiency in product development and management practices
• Currently have an active Secret or Top Secret clearance
All qualified applicants will receive consideration for employment without regard to race, color, religion, sex, sexual orientation, gender identity, national origin, age, disability or protected veteran status, or any other legally protected basis, in accordance with applicable law.