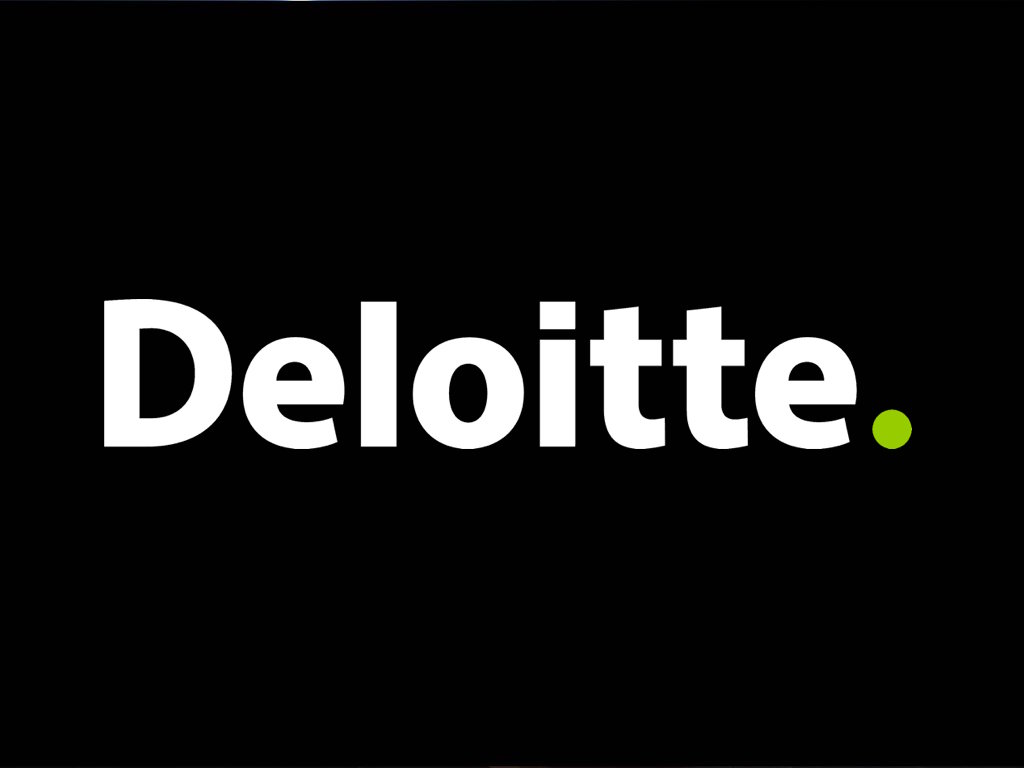 Job Information
Deloitte

Deloitte Risk & Financial Advisory Intern - Capital Projects\/Engineering

in

Jersey City

,

New Jersey
Deloitte Risk & Financial Advisory Intern - Capital Projects/Engineering
Finance
Same job available in 3 locations
Atlanta, Georgia, United States
Jersey City, New Jersey, United States
Pittsburgh, Pennsylvania, United States
Back to search results (https://apply.deloitte.com/careers/SearchJobs)
Apply now
Share this job:Share:
Share
Share Deloitte Risk & Financial Advisory Intern - Capital Projects/Engineering with FacebookShare Deloitte Risk & Financial Advisory Intern - Capital Projects/Engineering with LinkedInShare Deloitte Risk & Financial Advisory Intern - Capital Projects/Engineering with TwitterShare Deloitte Risk & Financial Advisory Intern - Capital Projects/Engineering with a friend via e-mail
Cautionagainst fraudulent job offers.Learn more.
Back to search results (https://apply.deloitte.com/careers/SearchJobs)
Position Summary
Do you thrive in times of disruption? Have a passion for turning challenges and opportunities into long-term competitive advantages? As an Intern in our Tangible Asset Valuation and Capital Asset consulting practices at Deloitte Risk & Financial Advisory, you'll join our team of professionals who bring industry experience, innovation, and specialized knowledge to help our clients make the appropriate decisions for their business. You'll be involved in helping our clients understand, analyze, and respond to various business opportunities and challenges presented by transactions, new technologies, and key business and investment decisions.
Are you interested in helping clients answer critical, transaction-based and mission-based questions such as 'how do we allocate the price paid for a business to the underlying assets?', 'how do we complete major infrastructure projects on-time and within budget?', and 'how do we make use of new technologies to improve the construction process?' If you are seeking a role that offers you the opportunity to help our clients create value and reduce their risk while allowing you to develop personally and professionally, consider a career in Deloitte Risk & Financial Advisory's Tangible Asset Valuation and Capital Asset consulting practices.
Work you'll do
As an Intern within our practice, you will:
Conduct valuations of fixed assets and infrastructure as part of mergers, acquisitions, divestitures, and financial restructurings

Perform fixed asset management analyses recommending new business processes, advising related to controls, and data cleansing

Conduct engineering-focused tax planning studies for newly constructed or acquired assets

Help our clients make infrastructure decisions that strategically align with organizational objectives

Build suitable structures, systems, and controls so that our clients can deliver capital projects with confidence

Assess capital project programs, construction management processes and controls, and project risk

Deploy analytics to help our clients harness data to create insights in actionable form

Assist with researching various technical and industry-specific issues

Maintain responsibility for completion and accuracy of work products

Actively expand consulting skills and professional development through training courses, mentoring, and daily interaction with clients
Regardless of project type, your work will require:
Experience working independently and as part of a team with professionals at all levels

Experience prioritizing tasks, working on multiple assignments and managing ambiguity

Demonstrated ability to communicate clearly (both in written and verbal form), succinctly, and in a manner that appeals to a wide audience
The team
Our team provides services related to our clients' capital investments in fixed assets and capital projects. We assist clients in many ways, including:
Valuing machinery and equipment for a variety of purposes including financial reporting, insurance, financing, federal tax, and property tax

Helping organizations plan, manage and control project cost and schedule through construction auditing, schedule analysis, and litigation support

Performing cost segregation studies and construction tax planning to help identify tax savings related to their fixed assets

Developing pollution control certifications for federal tax purposes

Assessing and improving fixed asset management processes.
For years, leading companies have turned to Deloitte Risk & Financial Advisory's Valuation & Modeling practice for our deep experience in valuing, modeling, and analyzing business interests and their underlying assets. We provide transformative insights to help clients turn critical and complex issues into opportunities for growth, resilience, and long-term advantage. Our Capital Assets practice advises clients on managing business controversy and conflict, executing deals, and maintaining regulatory compliance. These services are delivered across all phases of the capital asset lifecycle and include assessments to capital efficiency, governance structure and process design, contractual compliance, risk management, claims management, and project controls and analytics.
Our clients are in asset-intensive industries such as oil and gas, chemicals, power and utilities, telecommunications, consumer and industrial products, and the public sector. Many of our professionals are engineers with practical industry experience and advanced degrees.
Learn more about our Valuation & Modeling (https://www2.deloitte.com/us/en/pages/advisory/topics/business-valuation.html) and Infrastructure and Capital Projects Consulting (https://www2.deloitte.com/us/en/pages/advisory/solutions/infrastructure-capital-projects-consulting.html) practices at Deloitte.
Qualifications
Required:
Bachelor's and/or Master's degree required with preferred majors including Mechanical Engineering, Civil Engineering, Electrical Engineering, Industrial Engineering, Construction Management, or a related field of study

Proficiency with Microsoft Excel, Word, and PowerPoint, as well as Internet research tools

Ability to travel 50%; dependent on role and location (While 50% of travel is a requirement of the role, due to COVID-19, non-essential travel has been suspended until further notice.)

Must be legally authorized to work in the United States without the need for employer sponsorship, now or at any time in the future
Preferred:
Strong academic track record (GPA of 3.2 or above)

Knowledge of Microsoft Access and related tools

Currently certified as a PE, ASA, RICS, CCSP, or PMP

Knowledge of project scheduling tools such as Microsoft Project and Primavera Tools

Experience with the analysis of project cost and schedule data using construction industry techniques and software applications
Recruiting tips
From developing a stand out resume to putting your best foot forward in the interview, we want you to feel prepared and confident as you explore opportunities at Deloitte.Check out recruiting tips from Deloitte recruiters (https://www2.deloitte.com/us/en/pages/careers/topics/recruiting-tips.html) .
Benefits
At Deloitte, we know that great people make a great organization. We value our people and offer employees a broad range of benefits.Learn more about what working at Deloitte can mean for you (https://www2.deloitte.com/us/en/pages/careers/articles/about-deloitte-careers-top-ten-reasons-to-join-deloitte.html) .
Our people and culture
Our diverse, equitable, and inclusive culture empowers our people to be who they are, contribute their unique perspectives, and make a difference individually and collectively. It enables us to leverage different ideas and perspectives, and bring more creativity and innovation to help solve our client most complex challenges. This makes Deloitte one of the most rewarding places to work.Learn more about our inclusive culture (https://www2.deloitte.com/us/en/pages/about-deloitte/articles/deloitte-inclusion.html) .
Professional development
From entry-level employees to senior leaders, we believe there's always room to learn. We offer opportunities to build new skills, take on leadership opportunities and connect and grow through mentorship. From on-the-job learning experiences to formal development programs, our professionals have a variety of opportunities to continue to grow throughout their career.Learn more about our commitment to developing our people (https://www2.deloitte.com/us/en/pages/careers/articles/join-deloitte-professional-development.html) .
As used in this posting, "Deloitte Advisory" means Deloitte & Touche LLP, which provides audit and enterprise risk services; Deloitte Financial Advisory Services LLP, which provides forensic, dispute, and other consulting services; and its affiliate, Deloitte Transactions and Business Analytics LLP, which provides a wide range of advisory and analytics services. Deloitte Transactions and Business Analytics LLP is not a certified public accounting firm. Please see www.deloitte.com/us/about for a detailed description of the legal structure of Deloitte LLP and its subsidiaries. These entities are separate subsidiaries of Deloitte LLP.
All qualified applicants will receive consideration for employment without regard to race, color, religion, sex, sexual orientation, gender identity, national origin, age, disability or protected veteran status, or any other legally protected basis, in accordance with applicable law.
Deloitte will consider for employment all qualified applicants, including those with criminal histories, in a manner consistent with the requirements of applicable state and local laws.See notices of various ban-the-box laws where available (https://www2.deloitte.com/us/en/pages/careers/articles/ban-the-box-notices.html) .
Requisition code: 2153
Accolades
SCAM ALERT
Caution against fraudulent job offers!
We have been informed of instances where jobseekers are led to believe of fictitious job opportunities with Deloitte US ("Deloitte"). In one or more such cases, false promises of actual or potential selection, or initiation or completion of the recruitment formalities appear to have been or are being made. Some jobseekers appear to have been asked to pay money to specified bank accounts of individuals or entities as a condition of their selection for a 'job' with Deloitte. These individuals or entities are in no way connected with Deloitte and do not represent or otherwise act on behalf of Deloitte.
We would like to clarify that:
At Deloitte, ethics and integrity are fundamental and not negotiable.

We are against corruption and neither offer bribes nor accept them, nor induce or permit any other party to make or receive bribes on our behalf.

We have not authorized any party or person to collect any money from jobseekers in any form whatsoever for promises of getting jobs in Deloitte.

We consider candidates on merit and that we provide an equal opportunity to eligible applicants.

No one other than designated Deloitte personnel (e.g., a Deloitte recruiter or Deloitte hiring partner) is permitted to extend any job offer from Deloitte.
Anyone who at any time has made or makes any payment to any party in exchange for promises of job or selection for a job with Deloitte or any matter related to this (including those for 'registration', 'verification' or 'security deposit') or otherwise engages with any such person who has made or makes fraudulent promises or offers, does so (or has done so) entirely at their own risk. Deloitte takes no responsibility or liability for any such unauthorized or fraudulent actions or engagements. We encourage jobseekers to exercise caution.
About Deloitte (https://www2.deloitte.com/us/en/footerlinks1/about-deloitte.html)

Terms of use

Privacy (https://www2.deloitte.com/us/en/footerlinks1/privacy.html)

Privacy shield

Do not sell my personal information (https://www2.deloitte.com/us/en/legal/do-not-sell-my-personal-information.html)

Cookies

Legal information for job seekers (https://www2.deloitte.com/us/en/footerlinks1/join-deloitte-legal-information-for-job-seekers.html)

Labor condition applications
© 2021. SeeTerms of Use (https://www2.deloitte.com/us/en/legal/terms-of-use.html) for more information.
Deloitte refers to one or more of Deloitte Touche Tohmatsu Limited, a UK private company limited by guarantee ("DTTL"), its network of member firms, and their related entities. DTTL and each of its member firms are legally separate and independent entities. DTTL (also referred to as "Deloitte Global") does not provide services to clients. In the United States, Deloitte refers to one or more of the US member firms of DTTL, their related entities that operate using the "Deloitte" name in the United States and their respective affiliates. Certain services may not be available to attest clients under the rules and regulations of public accounting. Please seewww.deloitte.com/aboutto learn more about our global network of member firms.