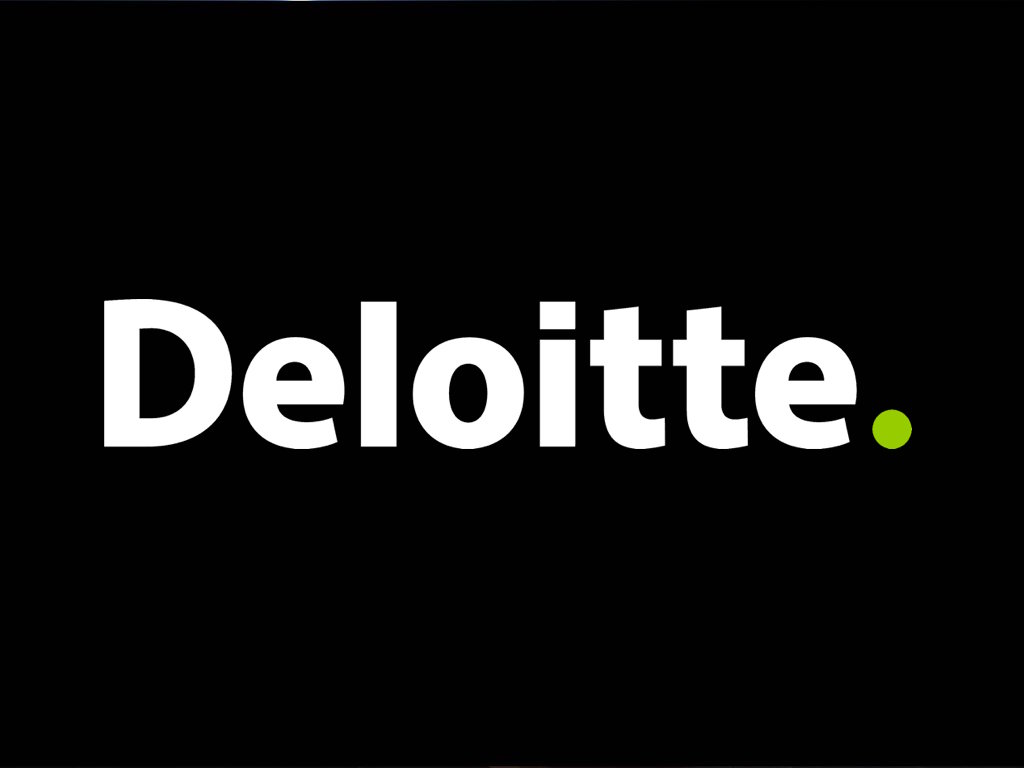 Job Information
Deloitte

Greenhouse® Experience - Houston Next Gen Site Leader - Senior Manager

in

Houston

,

Texas
Deloitte Greenhouse® Experience Breakthrough Site Leader - Senior Manager (Houston)
*Based in Houston supporting the Deloitte Greenhouse, powered by Energy, Resources and Industrials (ER&I)
The Deloitte Greenhouse team is searching for an individual to take on a full-time, Houston-based role as Site Leader, to support the formal launch, team management, delivery of client experiences and daily operations of the new Deloitte Greenhouse Powered by Energy & Industrials.
This is a rare opportunity to not only contribute to the success of a new US Greenhouse site in its first year of launch, but also to co-create this joint, next generation offering with Global ER&I.
As Greenhouse Site Leader of this new, next-generation Greenhouse, the ideal candidate should be a high-performing self-starter who is motivated to step into the multiple roles of operational and people leader, technologist, business developer, innovator, experience designer, and facilitator for Experience Offerings.
The Greenhouse Leader will demonstrate strong communication skills, learning agility, collaboration strength, and a knack for operating independently, proactively and effectively in ambiguity. The Greenhouse leaders thrives on team-centered people leadership, is grounded by a longstanding passion for creating and overseeing teams and partnerships in service of innovative, dynamic, unique experiences for our clients and account teams.
Work you'll do
The Deloitte Greenhouse® Site Leader will serve as the operations lead, team lead and ambassador of the Deloitte Greenhouse Powered by Energy & Industrials responsible for experiences in the space, as well as engaging as an active member of the national Deloitte Greenhouse® Leadership Team. This individual will collaborate closely to coordinate with and help advance the objectives of the Innovation Center for Energy and Industrials, and will serve as the primary point of contact with the Businesses to understand and support their needs. S/he will contribute to developing the delivery model and growth strategy of the Deloitte Greenhouse Powered by Energy & Industrials in its first year of formal launch and beyond, including commercialization, finalizing processes, and building team capacity.
Strong project and stakeholder management skills and excellent facilitation/presentation skills that can face off with senior executives are must-haves for this candidate. You must also have outstanding team leadership skills with a track record of building followership, apprenticing talent and fostering an inclusive and high performing culture. Experience serving Energy, Resources and Industrials clients is required.
Additionally, the Deloitte Greenhouse® Site Leader will be responsible for overall leadership on Breakthrough Labs and experiences for ER&I and other clients, providing support for Deloitte Greenhouse® national leadership. Familiarity with design thinking and creative problem-solving skillsets is advantageous. This lab delivery role will give the candidate a unique opportunity to work with a wide array of Deloitte's clients to solve exciting business challenges, stretch their critical thinking and problem solving skills and network with executive level clients as well as senior Deloitte leaders, and high-performing LCSPs who lead our Platinum and Strategic portfolio client accounts.
The Deloitte Greenhouse® is an advanced, immersive environment designed to accelerate breakthroughs. It combines behavioral methods, analytics, technology and experienced facilitation to create an experience that can bring about extraordinary results for clients. The Deloitte Greenhouse® is designed as a place for cultivation - of ideas, of relationships and of opportunities. In addition, innovation is on all our clients' agendas and they are at varying digital maturity levels. The Deloitte Greenhouse® provides a forum for innovation, thought leadership, and ground-breaking research to help companies solve the most complex challenges.
The Deloitte Greenhouse® serves the Firm's program clients. We integrate a suite of unique client and internal offerings called Labs into one dynamic space. Current and future Lab Offerings range from a suite of Signature Breakthrough Experiences (each tailored to the individual client and delivery), to immersive technology showcases and demos, to custom breakthrough experiences addressing innovation, leadership, strategy, transformation, transition and alignment. We provide an in-person or virtual environment that fosters creativity and provides a powerful experience for both external and internal teams. Clients who engage in these experiences will uncover highly relevant insights and develop more successful approaches to complex challenges.
In this role you will exercise skills in the following areas:
Leadership and Program Management
• Develop relationships, cultivate demand, and drive business collaboration of Deloitte Greenhouse® with key Deloitte ER&I and account team leaders
• Manage a team of Greenhouse practitioners and role model inspiring leadership
• Sense market signals, connect the dots across the Firm, and activate key priorities to help enable the growth mandate for the ER&I business
• Develop new technology-enabled offerings in the ER&I and broader innovations spaces
• Support Greenhouse R&D and innovation activities to further market shaping and making for the Firm
• Promote lab sessions, when interacting with account teams in support of the team's goals
• Review and support Deloitte Greenhouse® Experience communications, as needed
• Work collaboratively and with agility across the Deloitte Greenhouse® teams, promoting teamwork, an inclusive high performing culture and high-quality deliverables
• Support Lab offerings across the Deloitte Greenhouse® sites in order to encourage sharing of ideas and promote strong team dynamics
• Contribute to the overall Deloitte Greenhouse® Experience program through the development of new Lab offerings, tools, processes, etc.
• Lead special projects on either the National or local teams
• Research and test creative/innovative approaches that could be leveraged in the Greenhouse.
Lab Offerings: Design, Facilitation, and Sponsorship
• Demonstrate superior facilitation and presentation skills including ability to understand and address client challenges and draw out key talking points; select speaking style and approach best suited for the situation and audience
• Design and deliver tailored, high-quality and consistent experiences at their Deloitte Greenhouse® location for all levels of lab visitors.
• Lead the coordination and execution of lab design, lab day, post work and ongoing activities.
• Lead pre-planning calls; drive and customize lab design and planning to align with account team/client needs; work with client teams to plan for and dry-run impactful client sessions by tailoring the Lab, recommending demonstrations to be shown, tailoring demo stories where relevant, and helping to formulate the agenda.
• Work with business and external partners as needed to construct and orchestrate custom Labs.
• Bring wide-ranging experience, professional concepts, and functional area/Deloitte objectives to resolve complex issues in creative ways; bring personal subject matter expertise to play where relevant.
The team
The Deloitte Greenhouse® Experience team sits within Deloitte's Executive Accelerators organization, which supports LCSPs and account teams in helping key client leaders, their teams, and organizations address their most pressing challenges. This Deloitte Greenhouse® Senior Manager Level team member will primarily be focused on leading labs in-person or virtually with our ER&I clients in Houston, and where applicable, lab sessions at other site locations/mobile locations.
Qualifications
Required
• Minimum 10 years work experience including extensive experience with clients.
• Minimum of 3 years direct experience serving Deloitte ER&I clients, delivering services through a function.
• Proven team leadership experience including managing virtual and cross-functional teams.
• Excellent executive presence, as well as strong writing and oral presentation skills.
• Excellent facilitation skills with ability to manage pivots in the moment.
• Well-developed analytical and strategic thinking skills - ability to synthesize group discussions into concise / concrete bullet points, help steer abstract dialogue into actionable themes and lead design process targeted at tackling complex business issues and unlocking new ways of thinking.
• Interest and experience with analytical methods and tools, including data visualization are desirable.
• Manages risks-knowing what and when to escalate issues to the Greenhouse Experience Leader.
• Houston Site specific based practitioner, with estimated travel 25% (While 25% of travel is a requirement of the role, due to COVID-19, non-essential travel has been suspended until further notice.)
• Must be legally authorized to work in the United States without the need for employer sponsorship, now or at any time in the future
Preferred:
•Experience working with in the Energy, Resources and Industrials industry
• Advanced Degree.
• Interest and experience with analytical methods and tools, including data visualization are desirable.
• Understanding of human-centered design principles.
• Technology savviness.
ExperiencedCMGOps
All qualified applicants will receive consideration for employment without regard to race, color, religion, sex, sexual orientation, gender identity, national origin, age, disability or protected veteran status, or any other legally protected basis, in accordance with applicable law.
All qualified applicants will receive consideration for employment without regard to race, color, religion, sex, sexual orientation, gender identity, national origin, age, disability or protected veteran status, or any other legally protected basis, in accordance with applicable law.