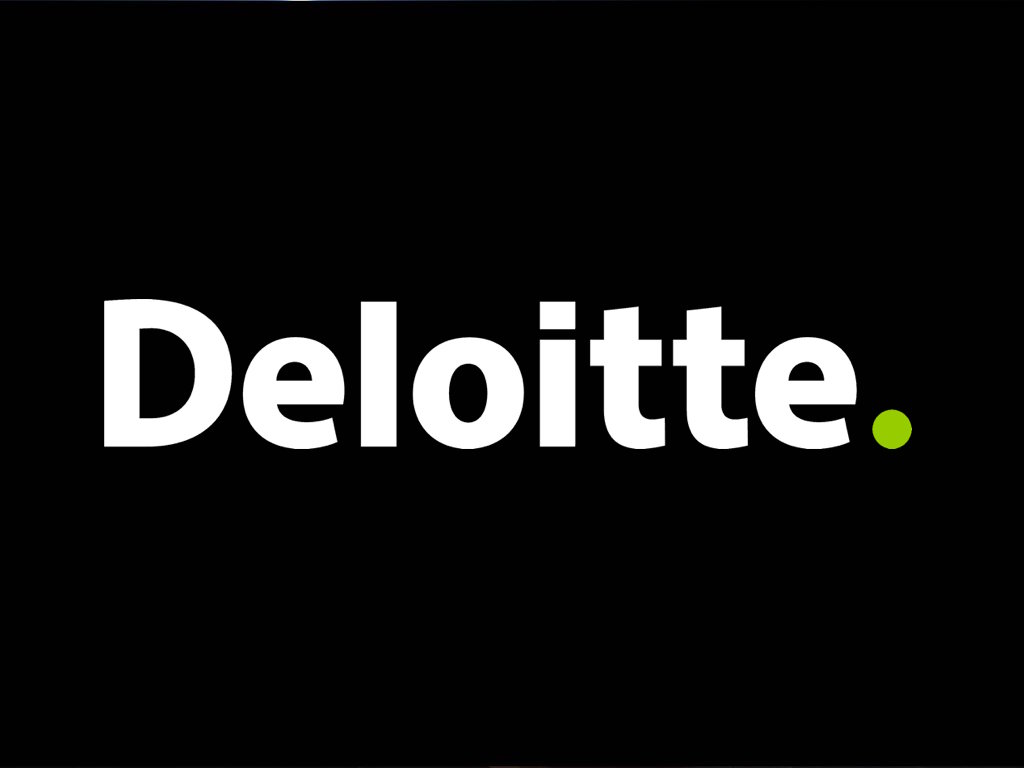 Job Information
Deloitte

Deloitte Consulting, US Delivery Center - Solution Analyst (Systems Development & Administration)

in

Gilbert

,

Arizona
Deloitte Consulting, US Delivery Center - Solution Analyst (Systems Development & Administration)
Management Consulting
Same job available in 3 locations
Gilbert, Arizona, United States
Lake Mary, Florida, United States
Mechanicsburg, Pennsylvania, United States
Back to search results (https://apply.deloitte.com/careers/SearchJobs)
Apply now
Share this job:Share:
Share
Share Deloitte Consulting, US Delivery Center - Solution Analyst (Systems Development & Administration) with FacebookShare Deloitte Consulting, US Delivery Center - Solution Analyst (Systems Development & Administration) with LinkedInShare Deloitte Consulting, US Delivery Center - Solution Analyst (Systems Development & Administration) with TwitterShare Deloitte Consulting, US Delivery Center - Solution Analyst (Systems Development & Administration) with a friend via e-mail
Cautionagainst fraudulent job offers.Learn more.
Back to search results (https://apply.deloitte.com/careers/SearchJobs)
Position Summary
Interested in creating mission critical solutions? Together with our other delivery centers around the world, we provide development and sustainment services for our clients, both pre- and post-implementation. Here you'll get the chance to work on projects that will build on your technology and business skills, support organizations undergoing large-scale transformation, and help our clients achieve a higher level of service and business value.
Work you'll do
As a Solution Analyst, you'll work with an experienced team to act as a strategic advisor to clients through solution implementation and maintenance. The work could span a variety of skillsets, as detailed below.
Knowledge Areas- Systems Development & Administration
As part of the application process, you will provide preferences for your top choices of profiles. Expertise in all knowledge areas is NOT required for the position.
Software Development:
Play a key role in the design, installation, testing and maintenance of application software

Code entirely new custom software applications, or use 'off the shelf' software, requiring analysts to modify and integrate it into an existing system to meet business needs

Ensure the technical feasibility of UI/UX designs and translate design wireframes to code that will produce visual elements of responsive web and native mobile app solutions
Cloud Technology & Networking:
Develop templates, scripts or programming in a cloud environment

Participate in the installation and configuration of ERP solutions like Oracle, SAP, Informatica, and build environments on Cloud platforms like AWS, GCP, VMWare, and Azure

Provide system administration tasks for ERP applications and Cloud platforms. Assist with troubleshooting technical issues
Testing:
Provide functional testing of applications while becoming subject matter experts in the applications under test

Develop automation frameworks and scripts to provide efficiencies and effective smoke/regression testing.
Robotics Process Automation:
Configure, build and test Robotics Process Automation solutions supporting automation of workflows, troubleshooting, requirement design and estimation, and implementing solutions

Translate business requirements and processes into technical requirement and configuration settings specific to Cognitive Robotics Automation solutions

Collaborate with team leads to identify gaps and constraints associated with business requirements and process and aid in providing solutions to resolve the process issues

Develop testing strategies and scenarios for review with both project and client teams to ensure alignment to test strategy and completeness

Log and track defects and communicate to teams for resolution

Deliver high quality work and adapt to new challenges, as an individual or as part of a team
Service Now:
General support, administration and maintenance of ServiceNow platform and associated applications

Build custom applications within ServiceNow platform leveraging web development tools (e.g., Java, .NET, Python, Salesforce, XML, HTML, JavaScript and modern JavaScript frameworks like Vue, React, Angular)

Design and build applications in ServiceNow platform that meet business goals and objectives

Manage and coordinate daily tasks using different agile frameworks / scrum methodology

Work closely with ServiceNow functional team to build requested items and tasks using workflows to manage processes from the customer to the fulfillment teams.
The team
Our US Delivery Center team is comprised of deeply passionate and experienced professionals who guide clients through their most complex challenges. We work with clients and help them develop custom software solutions, manage their applications and databases, and provide strategic recommendations to help them enhance their businesses' operations, processes, and performance. Learn more about the US Delivery Center. (http://www2.deloitte.com/us/en/pages/careers/articles/join-deloitte-solution-developer.html)
Qualifications
Required
Bachelor's degree completed by August 2021 in these or related areas of study

Computer Science, Computer Information Systems, Management Information Systems, IT Security, IT Operations/Administration, Mathematics, Web and Mobile Development

Strong academic track record (minimum GPA of 3.0)

Knowledge of software development principles and hands-on programming experience through coursework or internships (e.g., Java, .NET, Python, Salesforce, HTML, JavaScript and modern JavaScript frameworks like Vue, React, Angular)

Willingness to travel up to 20% percent of the time; travel varies based on project assignment requirements. While 20% of travel is a requirement of the role, due to COVID-19, non-essential travel has been suspended until further notice.

Must be legally authorized to work in the United States without the need for employer sponsorship, now or at any time in the future
Preferred
Comfort and ability to accurately build and test code with tools like Junit, Apache JMeter, and SQL scripts

Understanding of mobile app development in native (iOS, Android) or cross-platform (e.g. Xamarin, ReactNative, etc.) frameworks
Recruiting tips
From developing a stand out resume to putting your best foot forward in the interview, we want you to feel prepared and confident as you explore opportunities at Deloitte.Check out recruiting tips from Deloitte recruiters (https://www2.deloitte.com/us/en/pages/careers/topics/recruiting-tips.html) .
Benefits
At Deloitte, we know that great people make a great organization. We value our people and offer employees a broad range of benefits.Learn more about what working at Deloitte can mean for you (https://www2.deloitte.com/us/en/pages/careers/articles/about-deloitte-careers-top-ten-reasons-to-join-deloitte.html) .
Our people and culture
Our diverse, equitable, and inclusive culture empowers our people to be who they are, contribute their unique perspectives, and make a difference individually and collectively. It enables us to leverage different ideas and perspectives, and bring more creativity and innovation to help solve our client most complex challenges. This makes Deloitte one of the most rewarding places to work.Learn more about our inclusive culture (https://www2.deloitte.com/us/en/pages/about-deloitte/articles/deloitte-inclusion.html) .
Professional development
From entry-level employees to senior leaders, we believe there's always room to learn. We offer opportunities to build new skills, take on leadership opportunities and connect and grow through mentorship. From on-the-job learning experiences to formal development programs, our professionals have a variety of opportunities to continue to grow throughout their career.Learn more about our commitment to developing our people (https://www2.deloitte.com/us/en/pages/careers/articles/join-deloitte-professional-development.html) .
As used in this posting, "Deloitte" means Deloitte Consulting LLP, a subsidiary of Deloitte LLP. Please seewww.deloitte.com/us/aboutfor a detailed description of the legal structure of Deloitte LLP and its subsidiaries.
All qualified applicants will receive consideration for employment without regard to race, color, religion, sex, sexual orientation, gender identity, national origin, age, disability or protected veteran status, or any other legally protected basis, in accordance with applicable law.
Deloitte will consider for employment all qualified applicants, including those with criminal histories, in a manner consistent with the requirements of applicable state and local laws.See notices of various ban-the-box laws where available (https://www2.deloitte.com/us/en/pages/careers/articles/ban-the-box-notices.html) .
Requisition code: 2613
Accolades
SCAM ALERT
Caution against fraudulent job offers!
We have been informed of instances where jobseekers are led to believe of fictitious job opportunities with Deloitte US ("Deloitte"). In one or more such cases, false promises of actual or potential selection, or initiation or completion of the recruitment formalities appear to have been or are being made. Some jobseekers appear to have been asked to pay money to specified bank accounts of individuals or entities as a condition of their selection for a 'job' with Deloitte. These individuals or entities are in no way connected with Deloitte and do not represent or otherwise act on behalf of Deloitte.
We would like to clarify that:
At Deloitte, ethics and integrity are fundamental and not negotiable.

We are against corruption and neither offer bribes nor accept them, nor induce or permit any other party to make or receive bribes on our behalf.

We have not authorized any party or person to collect any money from jobseekers in any form whatsoever for promises of getting jobs in Deloitte.

We consider candidates on merit and that we provide an equal opportunity to eligible applicants.

No one other than designated Deloitte personnel (e.g., a Deloitte recruiter or Deloitte hiring partner) is permitted to extend any job offer from Deloitte.
Anyone who at any time has made or makes any payment to any party in exchange for promises of job or selection for a job with Deloitte or any matter related to this (including those for 'registration', 'verification' or 'security deposit') or otherwise engages with any such person who has made or makes fraudulent promises or offers, does so (or has done so) entirely at their own risk. Deloitte takes no responsibility or liability for any such unauthorized or fraudulent actions or engagements. We encourage jobseekers to exercise caution.
About Deloitte (https://www2.deloitte.com/us/en/footerlinks1/about-deloitte.html)

Terms of use

Privacy (https://www2.deloitte.com/us/en/footerlinks1/privacy.html)

Privacy shield

Do not sell my personal information (https://www2.deloitte.com/us/en/legal/do-not-sell-my-personal-information.html)

Cookies

Legal information for job seekers (https://www2.deloitte.com/us/en/footerlinks1/join-deloitte-legal-information-for-job-seekers.html)

Labor condition applications
© 2021. SeeTerms of Use (https://www2.deloitte.com/us/en/legal/terms-of-use.html) for more information.
Deloitte refers to one or more of Deloitte Touche Tohmatsu Limited, a UK private company limited by guarantee ("DTTL"), its network of member firms, and their related entities. DTTL and each of its member firms are legally separate and independent entities. DTTL (also referred to as "Deloitte Global") does not provide services to clients. In the United States, Deloitte refers to one or more of the US member firms of DTTL, their related entities that operate using the "Deloitte" name in the United States and their respective affiliates. Certain services may not be available to attest clients under the rules and regulations of public accounting. Please seewww.deloitte.com/aboutto learn more about our global network of member firms.