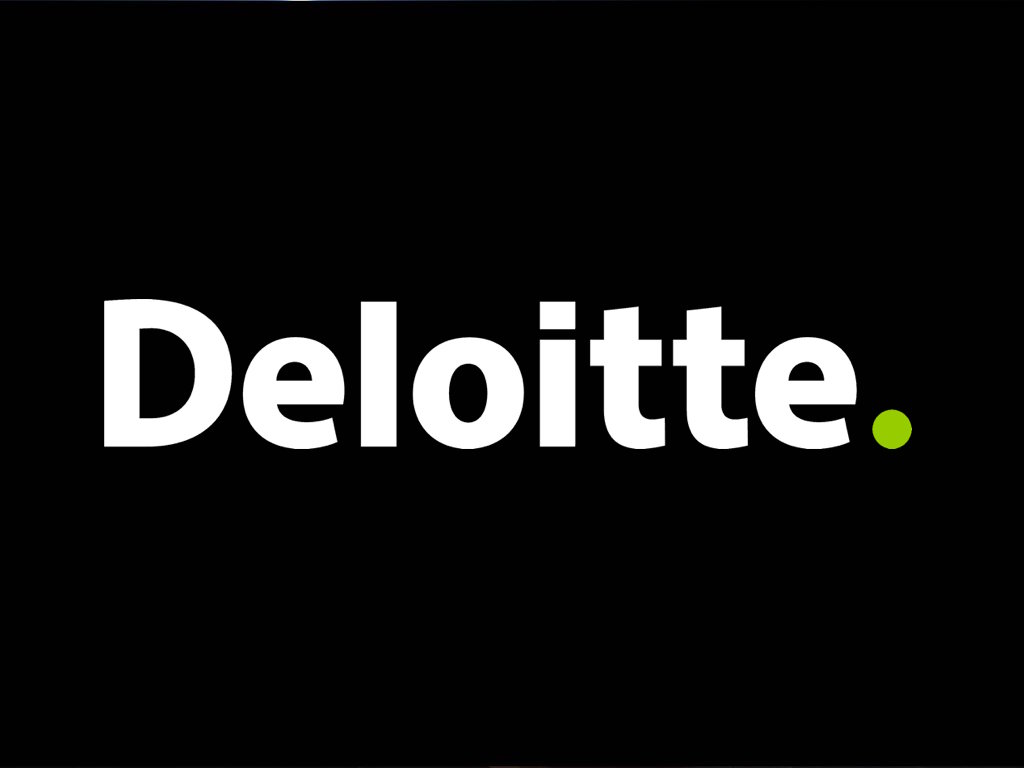 Job Information
Deloitte

Audit & Assurance Staff Full Time

in

Detroit

,

Michigan
Audit & Assurance Staff Full Time
Audit & Accounting|Core Audit Services
Same job available in 60 locations
Atlanta, Georgia, United States
Austin, Texas, United States
Baltimore, Maryland, United States
Boca Raton, Florida, United States
Boise, Idaho, United States
Boston, Massachusetts, United States
Charlotte, North Carolina, United States
Chicago, Illinois, United States
Cincinnati, Ohio, United States
Cleveland, Ohio, United States
Columbus, Ohio, United States
Costa Mesa, California, United States
Dallas, Texas, United States
Davenport, Iowa, United States
Dayton, Ohio, United States
Des Moines, Iowa, United States
Detroit, Michigan, United States
Grand Rapids, Michigan, United States
Hartford, Connecticut, United States
Honolulu, Hawaii, United States
Houston, Texas, United States
Indianapolis, Indiana, United States
Jacksonville, Florida, United States
Jericho, New York, United States
Kansas City, Missouri, United States
Las Vegas, Nevada, United States
Los Angeles, California, United States
Louisville, Kentucky, United States
McLean, Virginia, United States
Memphis, Tennessee, United States
Miami, Florida, United States
Midland, Michigan, United States
Milwaukee, Wisconsin, United States
Minneapolis, Minnesota, United States
Nashville, Tennessee, United States
New Orleans, Louisiana, United States
New York, New York, United States
Oklahoma City, Oklahoma, United States
Omaha, Nebraska, United States
Orlando, Florida, United States
Parsippany, New Jersey, United States
Philadelphia, Pennsylvania, United States
Phoenix, Arizona, United States
Pittsburgh, Pennsylvania, United States
Portland, Oregon, United States
Princeton, New Jersey, United States
Raleigh, North Carolina, United States
Richmond, Virginia, United States
Rochester, New York, United States
Sacramento, California, United States
Salt Lake City, Utah, United States
San Diego, California, United States
San Jose, California, United States
San Juan, Puerto Rico, United States
Seattle, Washington, United States
St. Louis, Missouri, United States
Stamford, Connecticut, United States
Tampa, Florida, United States
Tulsa, Oklahoma, United States
Williamsville (Buffalo), New York, United States
Back to search results (https://apply.deloitte.com/careers/SearchJobs)
Apply now
Share this job:Share:
Share
Share Audit & Assurance Staff Full Time with FacebookShare Audit & Assurance Staff Full Time with LinkedInShare Audit & Assurance Staff Full Time with TwitterShare Audit & Assurance Staff Full Time with a friend via e-mail
Cautionagainst fraudulent job offers.Learn more.
Back to search results (https://apply.deloitte.com/careers/SearchJobs)
Position Summary
Are you a detail-oriented, inquisitive minded individual who enjoys coming up with innovative solutions? At Deloitte, we provide audit services using an approach designed to provide the flexibility to serve the unique circumstances and complexities of our clients. As a full-time audit professional, you'll design and execute audit procedures based on your understanding of the client's business, the risks it faces, and its internal control processes. You'll gain exposure to a variety of industries and business models to increase your understanding of how organizations operate.
Work you'll do
You'll use your knowledge and analytical mind-set to audit client financials, transactions and internal control processes. You'll work independently and collaborate with diverse group of talented audit professionals to deliver exceptional audit client service delivery. You will use our cutting-edge audit tools and technologies that use artificial intelligence, advanced analytics, data visualizations and process flow automation to perform data interrogation and analysis of client data to share a dynamic picture that provides meaningful insights to the client.
The team
Our team culture is collaborative and encourages team members to take initiative and seek on-the-job learning opportunities. Our audit professionals are committed to excellence and to enhancing the trust of the investing public and capital markets. Quality is our top priority, and by focusing on innovation, we continue to raise the bar on quality and deliver greater value to our clients. Learn more about Deloitte Audit. (http://www2.deloitte.com/us/en/pages/audit/solutions/deloitte-audit.html)
Qualifications
Required:
Bachelor of Science/Business Administration of Science in Accounting or related field

Must meet minimum requirements for CPA eligibility before beginning full-time employment

Strong academic track record, minimum GPA of 3.0

Travel up to 80% (While 80% of travel is a requirement of the role, due to COVID-19, non-essential travel has been suspended until further notice.)

The start date for this position will be in September 2021
Preferred:
Master of Science in Accounting or related field

Relevant work experience (i.e. internships, summer positions, school jobs)

Demonstrated effective verbal and written communication skills

Proven leadership skills demonstrating strong judgment, problem-solving, and decision-making abilities

Proven experience working independently and managing multiple assignments in a dynamic environment
Recruiting tips
From developing a stand out resume to putting your best foot forward in the interview, we want you to feel prepared and confident as you explore opportunities at Deloitte.Check out recruiting tips from Deloitte recruiters (https://www2.deloitte.com/us/en/pages/careers/topics/recruiting-tips.html) .
Benefits
At Deloitte, we know that great people make a great organization. We value our people and offer employees a broad range of benefits.Learn more about what working at Deloitte can mean for you (https://www2.deloitte.com/us/en/pages/careers/articles/about-deloitte-careers-top-ten-reasons-to-join-deloitte.html) .
Our people and culture
Our diverse, equitable, and inclusive culture empowers our people to be who they are, contribute their unique perspectives, and make a difference individually and collectively. It enables us to leverage different ideas and perspectives, and bring more creativity and innovation to help solve our client most complex challenges. This makes Deloitte one of the most rewarding places to work.Learn more about our inclusive culture (https://www2.deloitte.com/us/en/pages/about-deloitte/articles/deloitte-inclusion.html) .
Professional development
From entry-level employees to senior leaders, we believe there's always room to learn. We offer opportunities to build new skills, take on leadership opportunities and connect and grow through mentorship. From on-the-job learning experiences to formal development programs, our professionals have a variety of opportunities to continue to grow throughout their career.Learn more about our commitment to developing our people (https://www2.deloitte.com/us/en/pages/careers/articles/join-deloitte-professional-development.html) .
As used in this posting, "Deloitte" means Deloitte & Touche LLP, a subsidiary of Deloitte LLP. Please seewww.deloitte.com/us/aboutfor a detailed description of the legal structure of Deloitte LLP and its subsidiaries. Certain services may not be available to attest clients under the rules and regulations of public accounting.
All qualified applicants will receive consideration for employment without regard to race, color, religion, sex, sexual orientation, gender identity, national origin, age, disability or protected veteran status, or any other legally protected basis, in accordance with applicable law.
Deloitte will consider for employment all qualified applicants, including those with criminal histories, in a manner consistent with the requirements of applicable state and local laws.See notices of various ban-the-box laws where available (https://www2.deloitte.com/us/en/pages/careers/articles/ban-the-box-notices.html) .
Requisition code: 2008
Accolades
SCAM ALERT
Caution against fraudulent job offers!
We have been informed of instances where jobseekers are led to believe of fictitious job opportunities with Deloitte US ("Deloitte"). In one or more such cases, false promises of actual or potential selection, or initiation or completion of the recruitment formalities appear to have been or are being made. Some jobseekers appear to have been asked to pay money to specified bank accounts of individuals or entities as a condition of their selection for a 'job' with Deloitte. These individuals or entities are in no way connected with Deloitte and do not represent or otherwise act on behalf of Deloitte.
We would like to clarify that:
At Deloitte, ethics and integrity are fundamental and not negotiable.

We are against corruption and neither offer bribes nor accept them, nor induce or permit any other party to make or receive bribes on our behalf.

We have not authorized any party or person to collect any money from jobseekers in any form whatsoever for promises of getting jobs in Deloitte.

We consider candidates on merit and that we provide an equal opportunity to eligible applicants.

No one other than designated Deloitte personnel (e.g., a Deloitte recruiter or Deloitte hiring partner) is permitted to extend any job offer from Deloitte.
Anyone who at any time has made or makes any payment to any party in exchange for promises of job or selection for a job with Deloitte or any matter related to this (including those for 'registration', 'verification' or 'security deposit') or otherwise engages with any such person who has made or makes fraudulent promises or offers, does so (or has done so) entirely at their own risk. Deloitte takes no responsibility or liability for any such unauthorized or fraudulent actions or engagements. We encourage jobseekers to exercise caution.
About Deloitte (https://www2.deloitte.com/us/en/footerlinks1/about-deloitte.html)

Terms of use

Privacy (https://www2.deloitte.com/us/en/footerlinks1/privacy.html)

Privacy shield

Do not sell my personal information (https://www2.deloitte.com/us/en/legal/do-not-sell-my-personal-information.html)

Cookies

Legal information for job seekers (https://www2.deloitte.com/us/en/footerlinks1/join-deloitte-legal-information-for-job-seekers.html)

Labor condition applications
© 2021. SeeTerms of Use (https://www2.deloitte.com/us/en/legal/terms-of-use.html) for more information.
Deloitte refers to one or more of Deloitte Touche Tohmatsu Limited, a UK private company limited by guarantee ("DTTL"), its network of member firms, and their related entities. DTTL and each of its member firms are legally separate and independent entities. DTTL (also referred to as "Deloitte Global") does not provide services to clients. In the United States, Deloitte refers to one or more of the US member firms of DTTL, their related entities that operate using the "Deloitte" name in the United States and their respective affiliates. Certain services may not be available to attest clients under the rules and regulations of public accounting. Please seewww.deloitte.com/aboutto learn more about our global network of member firms.