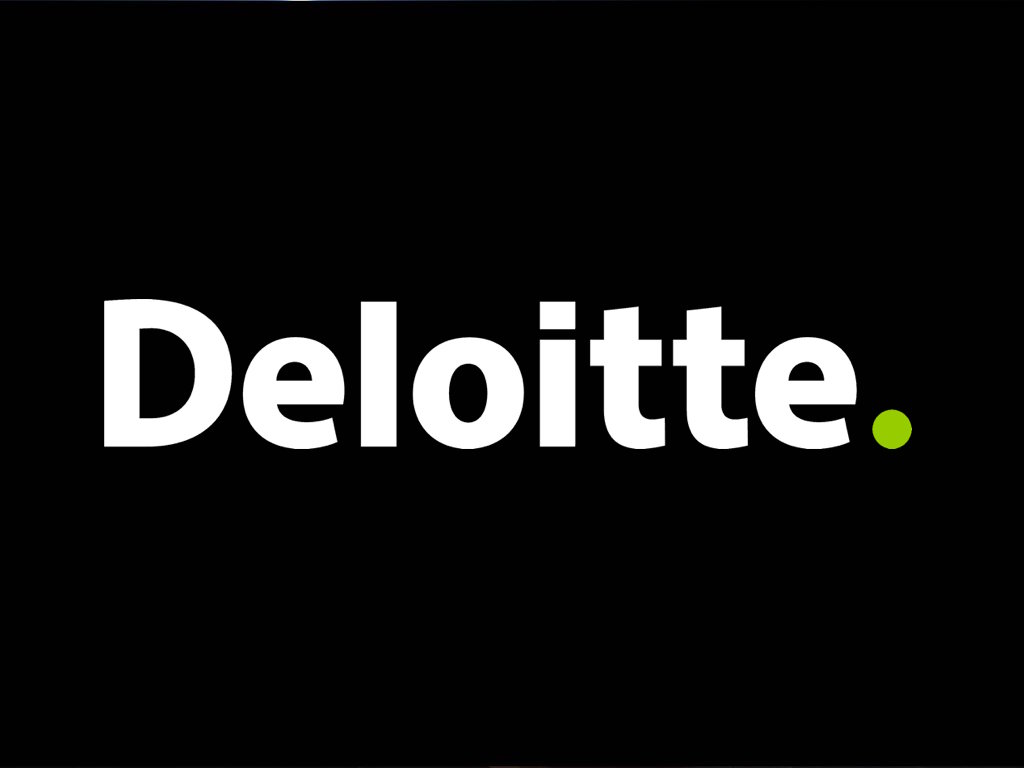 Job Information
Deloitte

Deloitte Alumni: Talent Temporary Workforce – Deployment Specialist

in

Chicago

,

Illinois
Deloitte Alumni - Talent Temporary Workforce – Deployment Specialist
This is a temporary salaried opportunity to join Deloitte Services LP for a short-term assignment. Temporary employees are not eligible for Deloitte's health benefits, life insurance, PTO or subsidies offered through the Health & Fitness program. They are, however, covered under Deloitte's Business Travel Accident policy and may participate in Before-Tax Transit benefits.
The Talent Temporary Workforce (TTW) program provides opportunities for Deloitte alumni to expand their skills and networks by taking on roles within Talent for a defined length of time to cover a leave of absence.
Alumni include:
Former US Deloitte FTE Talent professionals

Former Deloitte Member Firm FTE Talent professionals

Former TTW professionals

*Please note former Deloitte contractors are not classified as Deloitte alumni
Our mission for Resource Management is to optimize deployment of our workforce by assigning our professionals to roles that satisfy the needs of our external clients, develop our people, and support our strategic business priorities.
The Deployment Specialist is a consultative and service-oriented resource management professional who directly supports the deployment needs of our individual client service professionals. The Deployment Specialist is responsible for driving deployment, ensuring deployment data quality, and providing staffing-related advice to our professionals.
The Deployment Specialist engages with our client service professionals by assisting in the search for new assignments, collecting information on strengths and preferences, advising on successful navigation the deployment processes, confirming schedule information, and directing professionals to other appropriate contacts and information sources.
The Deployment Specialist partners with the business Talent Group Leader to manage practitioner deployment and deployment information for the designated Talent Group.
To optimize deployment and best serve our professionals, the Deployment Specialist maintains deep knowledge of current business priorities, service offerings, skills profiles, client engagements, and active client pursuits.
The Deployment Specialist collaborates with the Deployment Analyst Team to maintain the timeliness, quality, and completeness of the deployment-related data for his/her assigned business area. The Deployment Specialist supports the Engagement Staffing Managers by proposing and confirming candidates for open project needs, and they collaborate provide an integrated and exceptional deployment experience to our engagement teams and professionals.
Job Responsibilities
Assist professionals in the search for suitable project assignments that align with their skills, goals, and/or staffing preferences – both within and across businesses

Identify priority populations of professionals, and work proactively and with urgency to deploy them and meet their broader deployment needs

Advise professionals on the relevant business factors that should be considered as they seek future assignments and engage with potential project leaders

Provide Talent Group Leader with information on availability or utilization for individual professionals or the relevant population overall, as needed to supplement to standard reporting package

Facilitate the resolution of staffing conflicts or other deployment escalations with the Talent Group Leader, providing recommendations as appropriate

Update schedule data with the outcomes of deployment activity or interactions with professionals, leveraging or collaborating with the Deployment Analyst Team, as appropriate

Review schedule data proactively to maintain high degree of timelines, accuracy, and completeness; collaborate with Deployment Analysts to address any data gaps

Review schedule confirmation, variance, resume, and skills data proactively to identify any compliance issues; initiate applicable compliance processes and/or collaborate with the Deployment Analyst Team to address, as needed

Direct practitioners to available information sources on resource management metrics, tools, and compliance responsibilities

Partner with Talent Group (TG) Leader to respond to market needs for hot skills with training and/or development opportunities for practitioners

Provide additional practitioner information to Engagement Staffing Managers, as needed, to drive deployment or assist with filling open engagement needs

Provide Deployment Specialist Team Lead with observed trends, opportunities for improvement, and areas of concern related to practitioners within designated business area

Provide Talent Group Leader with standard reporting and information, for example: rosters, schedules, availability, priority staffing, and scheduled utilization

Participate in deployment-related meetings with Talent Group Leader to provide insights on skills gaps, new hire traction, and priority staffing

Escalate staffing conflicts to Talent Group Leader for resolution, as appropriate

Escalate sensitive or high-risk staffing situations to Deployment Specialist Team Lead and/or Engagement Staffing Manager, as appropriate

Maintain understanding of key resource management metrics, including how they impact our business and individual practitioner performance

Maintain detailed knowledge of skillsets and competencies aligned to designated business area

Maintain knowledge of business and cross-business areas where similar market offerings and skillsets may be aligned, including current supply and demand status

Maintain knowledge of the engagement portfolio and pipeline in designated business area in order to advise on future supply of practitioners

Leverage available leaders, teammates, and information resources to maintain current knowledge of current practice, industry, and offering priorities and trends; factor this information appropriately into deployment decisions

Maintain high-level proficiency in all resource management tools and relevant Deloitte technology resources

Maintain current knowledge of RM reporting capabilities and standard reports generated by the Deployment Analyst Team

Participate in or support resource management special projects and initiatives, as needed
Key Experiences & Demonstrated Competencies
A successful candidate will have the following demonstrated experiences and competencies:
Collaborating with virtual teams to deliver HR and/or RM services

Managing a broad scope of responsibilities by prioritizing work and managing stakeholder expectations effectively

Working independently and with resourcefulness to acquire information that is required to complete work with highest quality and service levels

Consistently delivering an exceptional customer experience, even in times of high volume, ambiguity, or adversity

Communicating professionally and concisely, in writing and orally

Strong critical thinking and problem-solving skills, including the ability to identify the relevant business factors and prioritize them accordingly

Ability to manage confidential information appropriately and with discretion

Ability to identify Talent-related risk and consult with appropriate leaders and teams to determine appropriate course of action

Strong proficiency with core professional competencies, especially: attention to detail, responsiveness, follow through, flexibility, and tact

Strong proficiency with MS Office tools on Windows platform: Excel, Word, PowerPoint, Outlook, SharePoint, Notes, and Teams
Category: Human Resources
About Deloitte
As used in this document, Deloitte means Deloitte LLP and its subsidiaries. Please see www.deloitte.com/us/about for a detailed description of the legal structure of Deloitte LLP and its subsidiaries. All qualified applicants will receive consideration for employment without regard to race, color, religion, sex, sexual orientation, gender identity, national origin, age, disability or protected veteran status, or any other legally protected basis, in accordance with applicable law.