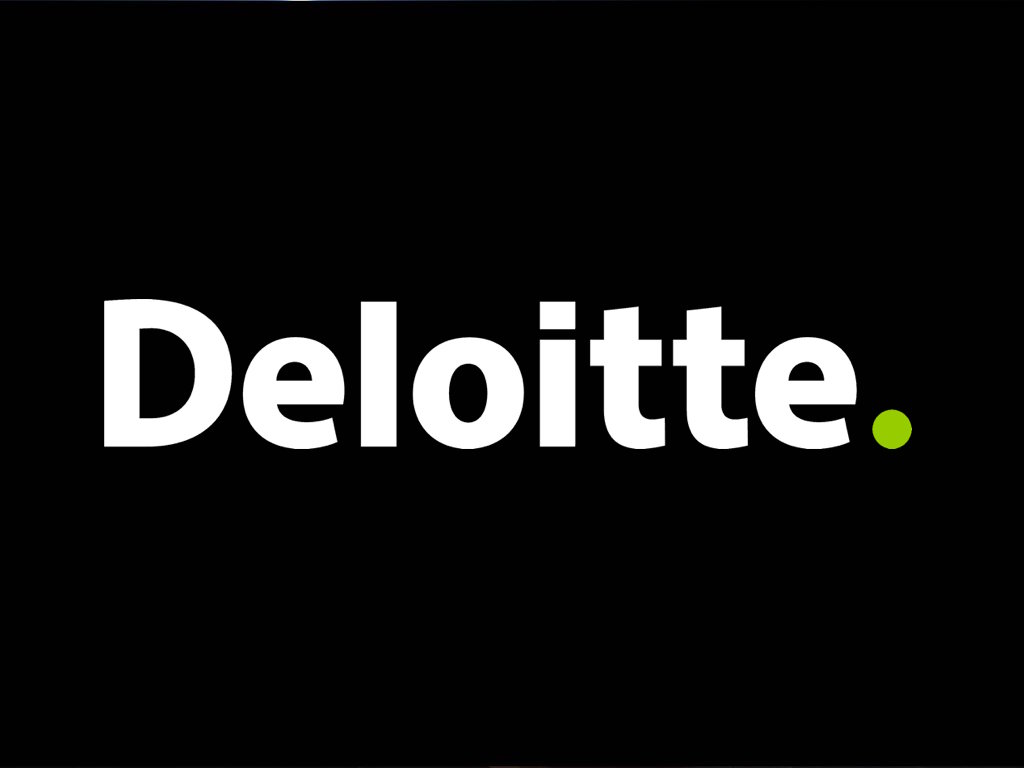 Job Information
Deloitte

Smart Factory @ Wichita Ecosystems Consultant/Senior Consultant

in

Baltimore

,

Maryland
Smart Factory @ Wichita Ecosystems Consultant/Senior Consultant
It's the dawn of a new era! No longer does Deloitte view alliance partners strictly as singular entities with go to market relationships. Instead, we are now also forming Ecosystems - a deliberate configuration of a collection of multi-party strategic relationships to influence the market and monetize value. Deloitte's most prominent new ecosystem, The Smart Factory @ Wichita (SF@W), needs resources to support its execution and ongoing management. Our Ecosystems & Alliances (E&A) team is expanding to meet the challenge of this new era as well. The members of the SF@W ecosystem manager team will join a new team forming to leverage the lessons of the Smart Factory @ Wichita to build repeatable processes and ecosystem portfolio management capabilities.
What is The Smart Factory @ Wichita?
Deloitte and Wichita State University (WSU) have partnered to create an immersive and cutting-edge experience center at The Smart Factory @ Wichita. The innovative space will be designed for customized, interactive client experiences, and will be furnished with Industry 4.0 technologies - the application of physical and digital technologies from startups and leading manufacturing hardware and software solution providers, in pursuit of enhanced performance and value (however defined).
Work you'll do
Support the ongoing management of the Smart Factory @ Wichita Ecosystem
Help coordinate and manage SF@W governance to drive appropriate interactions, cadence and priority establishment among the ecosystem partners and deal teams

Provide coordination support to solution teams and ecosystem partners on an ongoing basis, facilitating progress, alignment around decision-making, risks and mitigation strategies are defined

Assist in developing and executing an end-to-end opportunity management (sales enablement) process to help drive "speed to market" with key partners as well as lead generation, marketing, alliance marketing, and others as needed

Help define and drive ecosystem partner engagement models, roles and responsibilities, and desired outcomes of collaborations across internal and external stakeholders

Help manage interactions with internal and external ecosystem leaders, facilitating discussions, and driving progress on co-development, go-to-market, and marketing activities

Facilitate increased connectivity between solution teams and ecosystem partners to help expand and drive the Smart Factory @ Wichita

Help drive value for the ecosystem partner's investments based on various investment levels

Help develop portfolio strategy across ecosystem partners, defining how partners can enhance and enable contribution to the ecosystem success

Help establish and assess performance against KPIs across the Smart Factory @ Wichita, including appropriate tracking and executive reporting

Help evaluate and refine our portfolio of partners that supply technologies and business capabilities for the Smart Factory to drive market creation efforts

Help manage intake, onboarding and offboarding of ecosystem partners as the portfolio changes to address performance or solution needs aligned to market creation efforts

Participate in ongoing establishment and evolution of E&A Ecosystems Capability

Continue development and maintenance of the Ecosystem Playbook, which is a blueprint for the formation of additional, new ecosystems

Leverage experience gained from Smart Factory @ Wichita to provide strategic insights to both Smart Factory ecosystem as well as E&A Ecosystem leadership as part of the ongoing effort to improve ecosystem efforts
The team
Deloitte's Consulting Ecosystems & Alliances Team is a part of Deloitte Consulting LLP's National Office practice. Our Alliances partner with leading companies in a variety of industries to create value added services and solutions for our clients. The team is made up of professional alliance managers, alliance marketers and technical architects who understand the principles that drive successful alliance relationships. We are standing up an Ecosystems team within E&A to address our strategy to develop a foundational ecosystems program as the Firm continues to meet the challenge of the market and client needs. Together, they enable differentiated, innovative go-to-market solutions between our practice and alliance partners that bring quantified value to our clients and incremental revenue to the firm. You'll work closely with team members to share best practices and leverage marketing programs and initiatives; create a culture of collaboration and continuous improvement.
The Smart Factory @ Wichita Ecosystem Manager will also work directly with the smart factory team that further includes members located onsite at WSU, including an Experience Manager (owns creative integration and the daily operations of the Smart Factory @ Wichita immersive experience) and Technical Manager (manages all technical and operational aspects of the experience center and factory floor to ensure tour readiness).
Qualifications
Required:
Bachelor's degree

3 years + of relevant, program/stakeholder management experience

Demonstrated experience developing and navigating relationships with a diverse set of internal and external constituencies

Previous market/client-facing experience on (internal or external) client pursuits/project delivery

A strong desire to develop something new and repeatable

Strong MS Office tool capabilities

Demonstrated presentation development experience

Strong business acumen including experience in project management

Travel: up to 50%
Preferred:
Familiarity with the following or similar use cases: Quality Sensing & Detection, Factory Asset Intelligence / Performance Management, Factory Synchronization & Dynamic Scheduling, Smart Warehousing Solutions, Engineering Collaboration / Digital Twin, Augmented Workforce Efficiency

Experience working or familiarity with MES, IoT, and related manufacturing technologies and vendors

Previous alliance management or ecosystem experience
Skills
Strong core competency skills - program oversight/management, structured problem solving, stakeholder engagement and management, analytics and metrics reporting

Strong communication (written, verbal, presentation) skills that drive strategic discussion and clear action-oriented outcomes

Ability to successfully navigate a highly matrixed organization

Ability to facilitate discussions across multiple parties

Strong organizational skills to execute multiple simultaneous workstreams

Technology literacy and ability to translate between business leaders and technical teams developing solutions

Exceptional attention to detail and responsiveness in complex environment

*Must be legally authorized to work in the United States without the need for employer sponsorship, now or at any time in the future.
All qualified applicants will receive consideration for employment without regard to race, color, religion, sex, sexual orientation, gender identity, national origin, age, disability or protected veteran status, or any other legally protected basis, in accordance with applicable law.