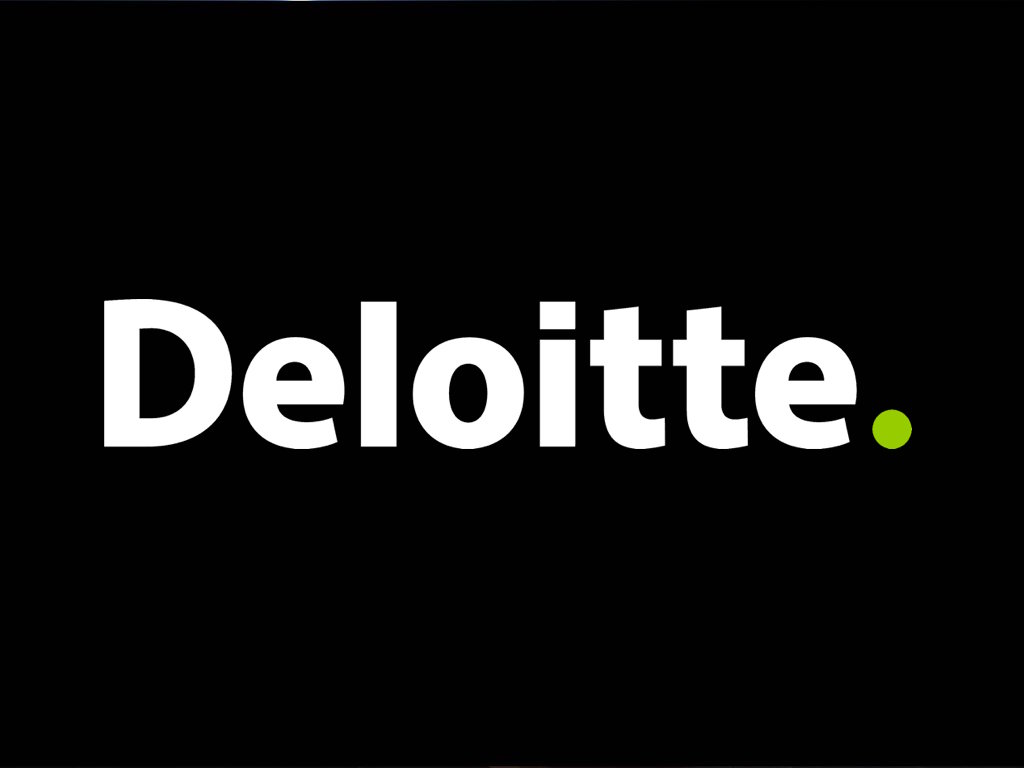 Job Information
Deloitte

Deloitte Consulting, Government & Public Services - Analyst

in

Albany

,

New York
Deloitte Consulting, Government & Public Services - Analyst
Management Consulting
Same job available in 12 locations
Albany, New York, United States
Arlington, Virginia, United States
Atlanta, Georgia, United States
Austin, Texas, United States
Boston, Massachusetts, United States
Chicago, Illinois, United States
Harrisburg, Pennsylvania, United States
Los Angeles, California, United States
Minneapolis, Minnesota, United States
Portland, Oregon, United States
Sacramento, California, United States
San Diego, California, United States
Back to search results (https://apply.deloitte.com/careers/SearchJobs)
Apply now
Share this job:Share:
Share
Share Deloitte Consulting, Government & Public Services - Analyst with FacebookShare Deloitte Consulting, Government & Public Services - Analyst with LinkedInShare Deloitte Consulting, Government & Public Services - Analyst with TwitterShare Deloitte Consulting, Government & Public Services - Analyst with a friend via e-mail
Cautionagainst fraudulent job offers.Learn more.
Back to search results (https://apply.deloitte.com/careers/SearchJobs)
Position Summary
When organizations undergo significant changes, face difficult roadblocks, seek process efficiency or identify technological opportunities, they need a trusted advisor to help them drive decisions and navigate challenges. Our Analysts collaborate with our clients to deliver strategies to help them adapt to their unique challenges, opportunities, and meet their objectives. We are seeking candidates with outstanding leadership experience, strong academic performance, and excellent communication skills to join our Government and Public Services practice.
Work You'll Do
As an Analyst, you will be an integral member of a client service team, collaborating with diverse and talented team members to help solve multidimensional problems, improve performance, and generate value for our clients. You can capitalize on our cross-industry presence to find your niche and build your individual brand within the organization. This person should have strong analytical and critical thinking skills with the ability to solve complex problems and communicate findings.
While a career in consulting is dynamic and evolving, we look for people who will perform in specific areas, grow those related skills, and deliver exceptional results to our clients. We recognize that you have unique skills, experiences, and interests, so we divide the broad scope of the Analyst role into skills-based profiles in order to best align each Analyst with a focus area. Setting our people up for success is our highest priority. We are currently recruiting Analysts whose skills and interests align with one of the following areas. You will get more information about the profiles available to you through your school career site/recruiter.
Supply Chain and Network Operations Analyst
This Analyst assists in creating policies, practices, and procedures to improve and enhance complex supply chains in a wide variety of organizations. The Analyst will architect enterprise, customer and operating model strategies and develop ways to measure operational performance. Majors: Supply Chain, Operations Management, STEM
Business Technology Solutions Analyst
This Analyst leverages technology skills and business domain knowledge to advise clients on industry, operational and technical best practices. This Analyst is interested in technology landscapes and brings a technology enabled approach to problem solving. From visioning stages through plan execution, this Analyst works to inform clients technology decisions, facilitate the scaling of capabilities and promote the delivery of organization vision. This Analyst utilizes improved business processes and technology backed performance efficiencies to enhance client impact. This Analyst is interested in designing and testing technology landscapes, working with hot skills and platforms. Majors: STEM, Engineering, Information Management, Information Systems
Solutions Engineering Analyst
This Analyst has a pioneer mindset when it comes to technical solutioning. This Analyst is a tinkerer, problem solver, programmer, and amateur hacker who enjoys applying these skills in their work. This Analyst enjoys rolling up their sleeves to make things work and isn't afraid to challenge teammates and clients to push beyond conventional designs and thinking to develop deeper capabilities. This Analyst is interested in coding and enjoys both the technical and customer side of their roles. Majors: Computer Science, Software Engineering, Computer Engineering, and other Technical degrees
UX & Visual Designers
This Analyst improves customer experience by working with stakeholders to define workflows and designs for user interfaces. This Analyst visualizes new concepts including sketches, early stage wireframes and service design visualizations. Majors: STEM, Graphic Design, Information Systems, Computer Science
The Team
Our practitioners will be able to maintain the specialization they have built to date in certain areas while also learning how it connects to broader issues in the market. We are committed to continuously supporting our practitioners as they build skills in either one specific part of our business or across the business – our Portfolio is structured to facilitate this learning. Engagement teams at Deloitte drive value for our clients but also understand the importance of developing resources and contributing to the communities in which we work. We make it our business to take issue to impact, both within and beyond a client setting.
Required Qualifications
Bachelor's Degree completed by Fall 2021 in these or related areas of study (you will receive more information about the profiles available to you through your school career site/recruiter):

Actuarial Analyst: Actuarial Science, Mathematics, Statistics

Application & Program Analyst: All Majors

Applied AI Analyst: Applied AI, Data Analytics, Mathematics, Statistics, Data Science

Business Technology Solutions Analyst: STEM, Engineering, Information Management, Information Systems

Data Analysts: Data Science, Computer Science, Business Analytics, Mathematics, Statistics, and other quantitative fields

Marketing & Advertising Analyst: Advertising, Marketing, Creative Studies, Journalism

Solutions Engineering Analyst: Computer Science, Software Engineering, Computer Engineering, and other Technical degrees

Strategy Analyst: Business, Economics, Public Policy, Government, Psychology, Industrial and Labor Relations, Human Development, and other Liberal Arts majors

Supply Chain Analyst: Supply Chain, Operations Management, STEM

UX & Visual Designers: STEM, Graphic Design, Information Systems, Computer Science

Must be legally authorized to work in the United States without the need for employer sponsorship, now or at any time in the future and ability to obtain a U.S. Security Clearance

Strong academic track record (minimum GPA of 3.2)

Ability to travel 80-100% (while 80-100% of travel is a requirement of the role, due to COVID-19, non-essential travel has been suspended until further notice)
How You'll Grow
Two of the most important tools in today's business world are experience and resources. At Deloitte, you'll find plenty of both. We believe in equipping our people with some of the best resources available and offering the experience, education, and opportunities you'll need at various stages of your career to be technologically fluent. As a new Analyst, you will attend a series of onboarding programs to develop foundational knowledge of our practice, build essential core consulting skills, and cultivate an in-depth understanding of Deloitte Consulting's methodologies. Before hitting the ground on your first project, these programs will also offer the opportunity to apply your new knowledge and skills in a simulated environment modeled after real-life client engagements. Your work, clients, and colleagues will challenge you intellectually, enabling you to build both your experience and an exceptional professional network. Explore Deloitte University, The Leadership Center (https://deloitte.zoomforth.com/du#home) .
Recruiting tips
From developing a stand out resume to putting your best foot forward in the interview, we want you to feel prepared and confident as you explore opportunities at Deloitte.Check out recruiting tips from Deloitte recruiters (https://www2.deloitte.com/us/en/pages/careers/topics/recruiting-tips.html) .
Benefits
At Deloitte, we know that great people make a great organization. We value our people and offer employees a broad range of benefits.Learn more about what working at Deloitte can mean for you (https://www2.deloitte.com/us/en/pages/careers/articles/about-deloitte-careers-top-ten-reasons-to-join-deloitte.html) .
Our people and culture
Our diverse, equitable, and inclusive culture empowers our people to be who they are, contribute their unique perspectives, and make a difference individually and collectively. It enables us to leverage different ideas and perspectives, and bring more creativity and innovation to help solve our client most complex challenges. This makes Deloitte one of the most rewarding places to work.Learn more about our inclusive culture (https://www2.deloitte.com/us/en/pages/about-deloitte/articles/deloitte-inclusion.html) .
Professional development
From entry-level employees to senior leaders, we believe there's always room to learn. We offer opportunities to build new skills, take on leadership opportunities and connect and grow through mentorship. From on-the-job learning experiences to formal development programs, our professionals have a variety of opportunities to continue to grow throughout their career.Learn more about our commitment to developing our people (https://www2.deloitte.com/us/en/pages/careers/articles/join-deloitte-professional-development.html) .
As used in this posting, "Deloitte" means Deloitte Consulting LLP, a subsidiary of Deloitte LLP. Please seewww.deloitte.com/us/aboutfor a detailed description of the legal structure of Deloitte LLP and its subsidiaries.
All qualified applicants will receive consideration for employment without regard to race, color, religion, sex, sexual orientation, gender identity, national origin, age, disability or protected veteran status, or any other legally protected basis, in accordance with applicable law.
We will consider for employment all qualified applicants, including those with criminal histories, in a manner consistent with the requirements of applicable state and local laws, including the City of Los Angeles' Fair Chance Initiative for Hiring Ordinance, where applicable.See notices of various ban-the-box laws where available (https://www2.deloitte.com/us/en/pages/careers/articles/ban-the-box-notices.html) .
Requisition code: 3144
Accolades
SCAM ALERT
Caution against fraudulent job offers!
We have been informed of instances where jobseekers are led to believe of fictitious job opportunities with Deloitte US ("Deloitte"). In one or more such cases, false promises of actual or potential selection, or initiation or completion of the recruitment formalities appear to have been or are being made. Some jobseekers appear to have been asked to pay money to specified bank accounts of individuals or entities as a condition of their selection for a 'job' with Deloitte. These individuals or entities are in no way connected with Deloitte and do not represent or otherwise act on behalf of Deloitte.
We would like to clarify that:
At Deloitte, ethics and integrity are fundamental and not negotiable.

We are against corruption and neither offer bribes nor accept them, nor induce or permit any other party to make or receive bribes on our behalf.

We have not authorized any party or person to collect any money from jobseekers in any form whatsoever for promises of getting jobs in Deloitte.

We consider candidates on merit and that we provide an equal opportunity to eligible applicants.

No one other than designated Deloitte personnel (e.g., a Deloitte recruiter or Deloitte hiring partner) is permitted to extend any job offer from Deloitte.
Anyone who at any time has made or makes any payment to any party in exchange for promises of job or selection for a job with Deloitte or any matter related to this (including those for 'registration', 'verification' or 'security deposit') or otherwise engages with any such person who has made or makes fraudulent promises or offers, does so (or has done so) entirely at their own risk. Deloitte takes no responsibility or liability for any such unauthorized or fraudulent actions or engagements. We encourage jobseekers to exercise caution.
About Deloitte (https://www2.deloitte.com/us/en/footerlinks1/about-deloitte.html)

Terms of use

Privacy (https://www2.deloitte.com/us/en/footerlinks1/privacy.html)

Privacy shield

Do not sell my personal information (https://www2.deloitte.com/us/en/legal/do-not-sell-my-personal-information.html)

Cookies

Legal information for job seekers (https://www2.deloitte.com/us/en/footerlinks1/join-deloitte-legal-information-for-job-seekers.html)

Labor condition applications
© 2021. SeeTerms of Use (https://www2.deloitte.com/us/en/legal/terms-of-use.html) for more information.
Deloitte refers to one or more of Deloitte Touche Tohmatsu Limited, a UK private company limited by guarantee ("DTTL"), its network of member firms, and their related entities. DTTL and each of its member firms are legally separate and independent entities. DTTL (also referred to as "Deloitte Global") does not provide services to clients. In the United States, Deloitte refers to one or more of the US member firms of DTTL, their related entities that operate using the "Deloitte" name in the United States and their respective affiliates. Certain services may not be available to attest clients under the rules and regulations of public accounting. Please seewww.deloitte.com/aboutto learn more about our global network of member firms.